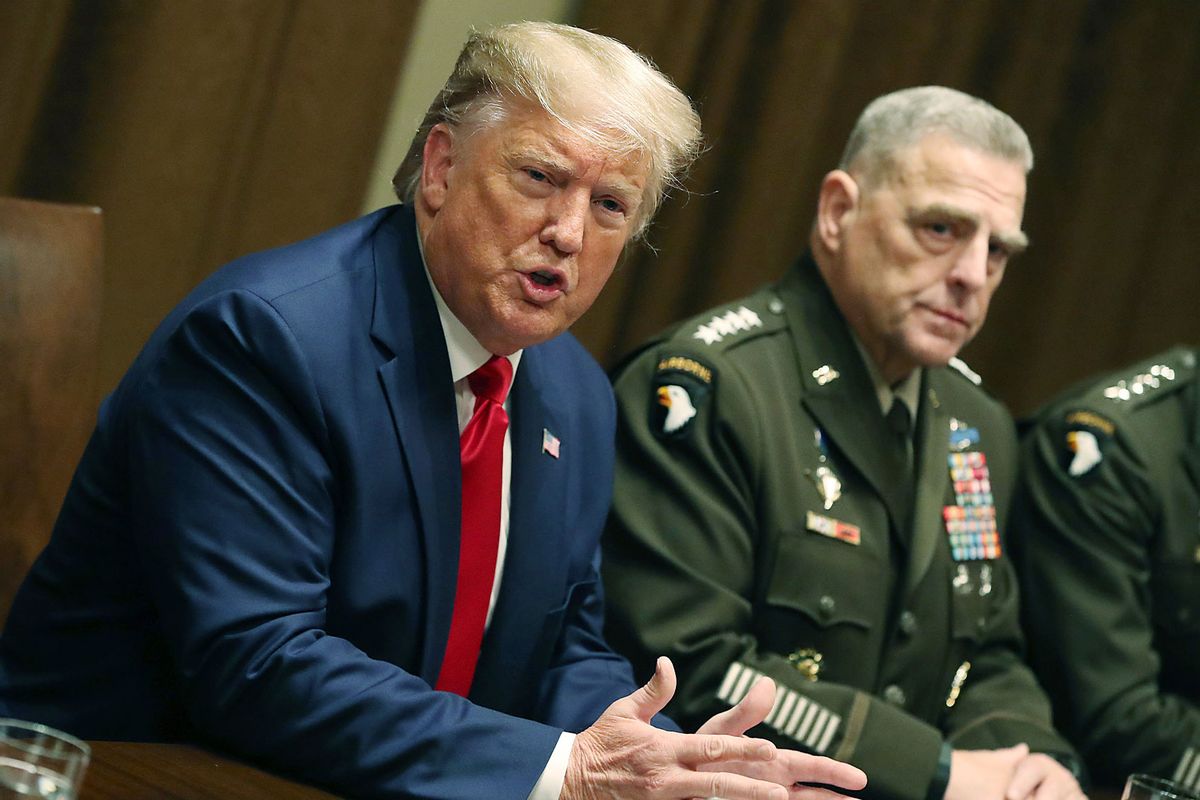 General Mark Milley, the chairman of the Joint Chiefs of Staff under Donald Trump, is set to end his 43-year career as an Army officer at the end of the month. In a new interview out Thursday, Milley recalls how the former president had several "disturbing" moments while in office, including questioning and criticizing the choice to have a disabled Army captain sing at a 2019 event.
A report from The Atlantic revealed Thursday that Milley had chosen Army captain Luis Avila, who is severely wounded after serving in five combat tours, to sing "God Bless America" at the 2019 Armed Forces Welcome Ceremony at Joint Base Myer-Henderson Hall because, to him and several other Army generals, Avila represented the dignity, strength and sacrifice of wounded soldiers. Avila had lost a leg in an IED attack while serving in Afghanistan in 2011 and suffered two strokes, two heart attacks and brain damage as a result of his injuries.
TVNL Comment:  The majority of our military will remain loyal to Trump despite these revelations.  It's been alarming for eight years.  I will only end if the Maga republicans are defeated in the voting booths.