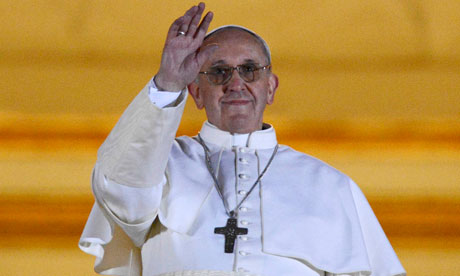 Cardinal Jorge Mario Bergoglio of Argentina was named as the new pope of the Roman Catholic Church. The vote came on the second full day of voting.

Onlookers cheered after white smoke was seen at the Sistine Chapel in Vatican City, a sign that the group of 115 cardinals had agreed on a new leader following the surprise resignation of Pope Benedict XVI.
Following the decision, the selected pontiff will change into traditional white garments, according to a Vatican Radio blogpost. He will then participate in a traditional ritual inside the Sistine Chapel and pray in front of the Pauline Chapel.