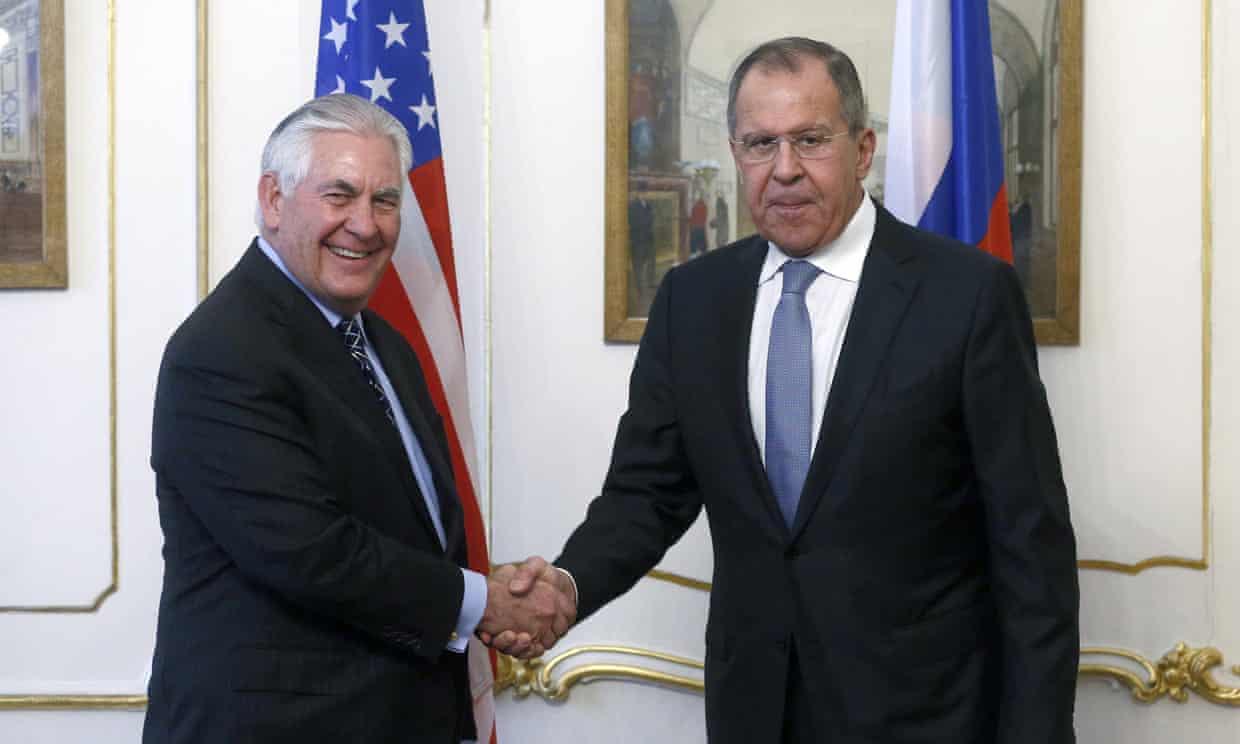 North Korea is open to direct talks with the US over their nuclear standoff, according to the Russian foreign minister, Sergei Lavrov, who said he passed that message to his counterpart, Rex Tillerson, when the two diplomats met in Vienna on Thursday.
There was no immediate response from Tillerson but the official position of the state department is that North Korea would have to show itself to be serious about giving up its nuclear arsenal as part of a comprehensive agreement before a dialogue could begin.
Lavrov conveyed the apparent offer on the day a top UN official, Jeffrey Feltman, met the North Korean foreign minister, Ri Yong-ho, in Pyongyang, during the first high-level UN visit to the country for six years. Feltman is an American and a former US diplomat, but the state department stressed he was not in North Korea with any message from Washington.