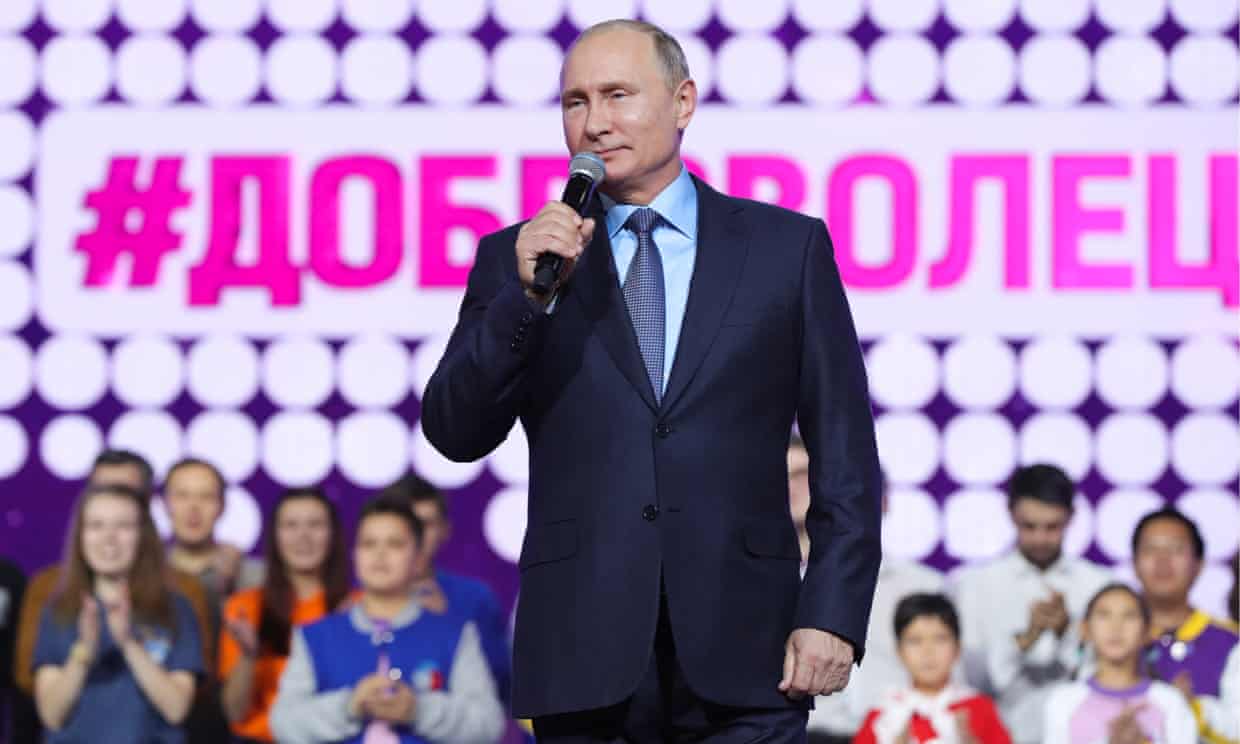 Vladimir Putin has threatened that Russia will develop new missiles banned by the intermediate-range nuclear forces treaty if the US exits the pact and pursues an arms buildup of its own.
The Russian president's remarks came one day after the US secretary of state, Mike Pompeo, said Moscow was in "material breach" of the cold war-era treaty and issued a 60-day ultimatum for Russia to correct the alleged violations. Otherwise, he said, the US would quit the 1987 accord, considered a milestone in reducing the threat of a nuclear war in Europe.
In Moscow on Wednesday, Putin told journalists the US had provided "no evidence" of Russian violations, and threatened an arms race if the US sought to develop new medium-range missiles after exiting the treaty.