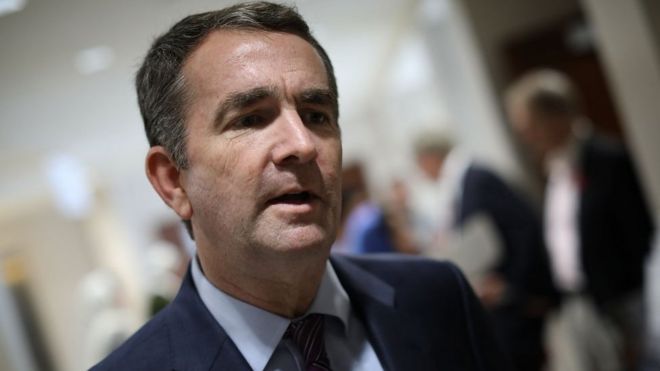 Virginia Governor Ralph Northam has apologised after his 1984 medical yearbook page emerged, showing a photo featuring men in racist costumes.
"I am deeply sorry for the decision I made to appear as I did in this photo and for the hurt that decision caused then and now," he said in a statement.
The image showed a man in blackface and another man in Ku Klux Klan robes.
It appeared on a page with other photos of Mr Northam as well as personal details about him.
He did not elaborate on which costume he was wearing, but said he appeared in a photograph that was "clearly racist and offensive".
"I recognise that it will take time and serious effort to heal the damage this conduct has caused," he continued.