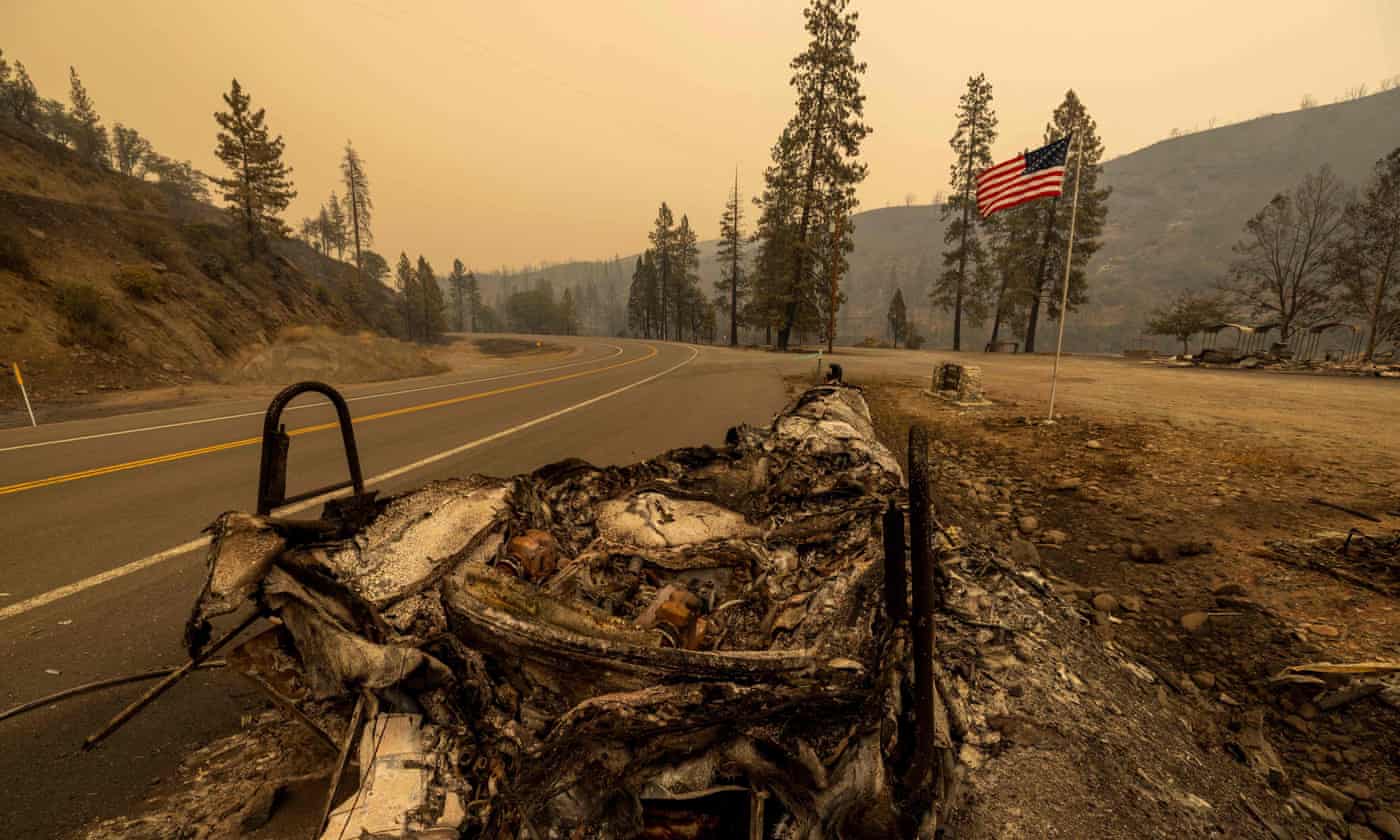 Two people were found dead in the path of the a wildfire raging across northern California, as firefighters raced to contain the blaze amid searing temperatures and impending thunderstorms.
The McKinney fire in northern California, which has grown into California's largest this year, is one of several large fires burning across the US west and one of several concurrent extreme weather events battering the region.
The fire exploded in size over the weekend in a largely unpopulated area in the Klamath national forest, just south of the Oregon state line. Flames had scorched more than 55,000 acres by Monday morning, according to officials.