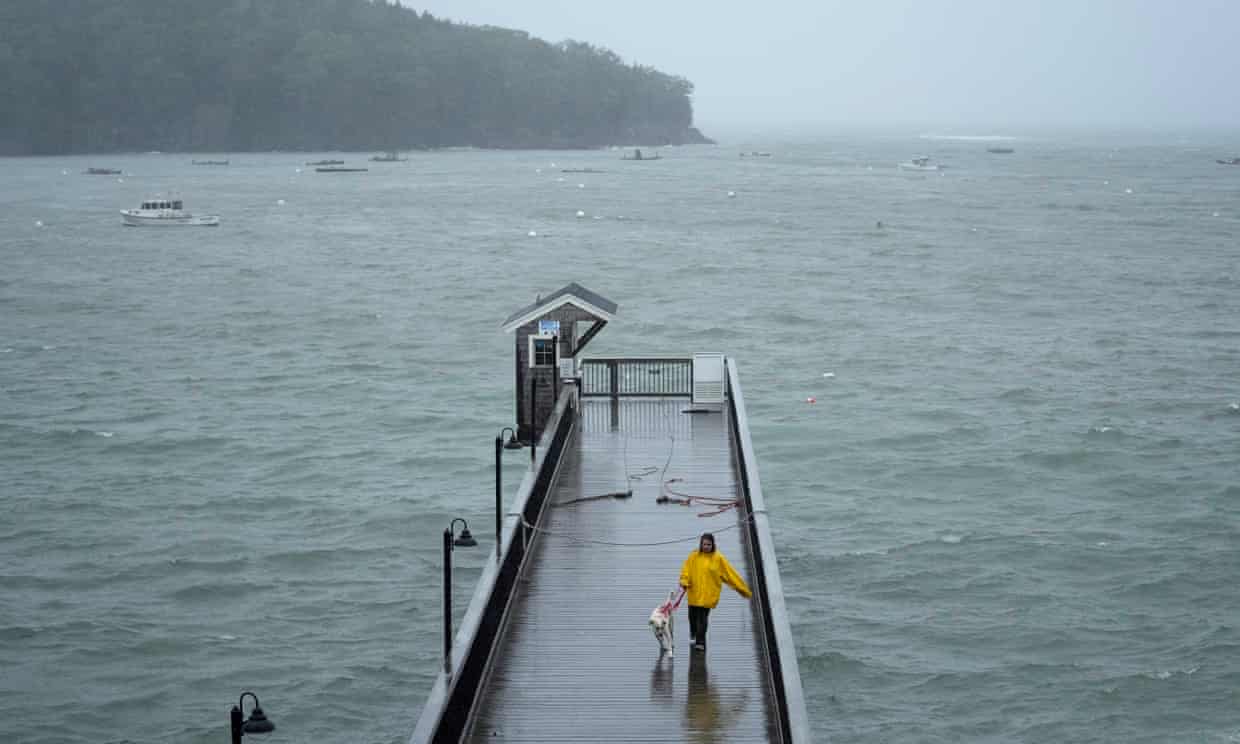 Post-tropical cyclone Lee started to batter New England and eastern Canada with violent winds and relentless rains on Saturday, cutting off electricity to tens of thousands while threatening to bring dangerous flooding on its path toward landfall.
While Lee was downgraded from hurricane status early on Saturday morning, the storm still boasts winds of 80mph, which is the "equivalent" of a category 1 hurricane, the Washington Post reported.
Forecasters issued a tropical storm warning for areas stretching from the New Hampshire-Maine border into Nova Scotia and Prince Edward Island. Meanwhile, New Brunswick and Nova Scotia were under a hurricane watch.
President Joe Biden on Friday declared a state of emergency in Maine as Lee barrelled northward. Maine's governor, Janet Mills, remarked on Friday: "I continue to strongly urge all Maine people, especially those Down East, to take the necessary precautions to stay safe as Hurricane Lee moves closer."