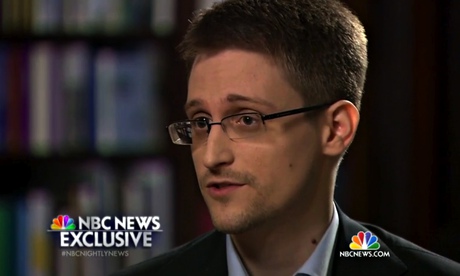 Edward Snowden has secured his highest endorsement yet in the US when former vice-president Al Gore described the leaking of top secret intelligence documents as "an important service".

Asked if he regarded Snowden as a traitor or whistleblower, Gore veered away from the "traitor" label. He refused to go as far as labelling him a whistleblower but signalled he viewed him as being closer to that category than a traitor, saying: "What he revealed in the course of violating important laws included violations of the US constitution that were way more serious than the crimes he committed."
Snowden, the former CIA and National Security Agency computer specialist, leaked US and British documents to the Guardian and Washington Post in June last year, starting a worldwide debate on the balance between surveillance and privacy. His revelations have led to proposed changes in legislation in the US and a backlash against government surveillance by major telecoms and internet companies.

But he remains a polarising figure in the US. An NBC poll a fortnight ago showed 24% backing him and 34% disagreeing with his actions, with 40% having no opinion. Among the younger generation there was more support, with 32% backing him and only 20% opposed, with 47% having no opinion. Some members of Congress have welcomed the revelations but refuse to go as far as supporting Snowden, who is wanted by the US and has sought asylum in Russia.