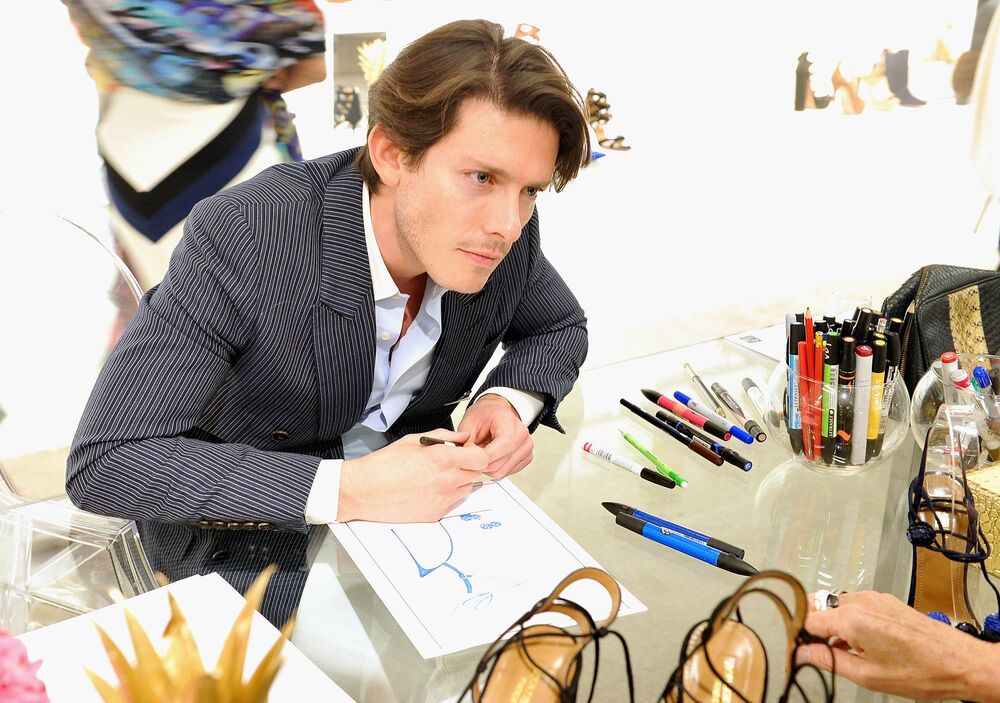 Edgardo Osorio's prized sandals sit on a glass shelf inside his Madison Avenue boutique under zebra-striped arches and golden chandeliers. The shoes have skinny heels, frills, and a tassel dangling from a dainty ankle strap that weaves up the leg. These days, they're available in all kinds of colors and materials, but their signature suede style comes in a bold lipstick red.
Osorio, the co-founder and creative director of fashion label Aquazzura, calls the sandal one of his most iconic creations. Coveted by celebrities and fashion bloggers alike, these $785 suede numbers became a true "It" shoe since gaining traction in 2015. They helped catapult the designer and his label to international prominence.
So when he discovered that the clothing brand run by the daughter of now-President Donald Trump was making a similar item for only $65, he called in the lawyers.
Fed up with alleged duplicate shoe designs, Aquazzura fired off multiple lawsuits over his Wild Thing sandal. Arguably similar styles hit store shelves under labels including Mollini, Missguided, and Jessica Buurman. Aquazzura didn't challenge the smaller brands, but instead went after what he claimed to be the larger copycats: Steve Madden, Marc Fisher, and Ivanka Trump.
"One of the most disturbing things in the fashion industry is when someone blatantly steals your copyright designs and doesn't care," his label posted on its Instagram account in March 2016. "You should know better. Shame on you @ivankatrump! Imitation is NOT the most sincere form of flattery." Aquazzura sent a cease-and-desist letter to Trump about the shoe, asking her company to stop selling its sandal.