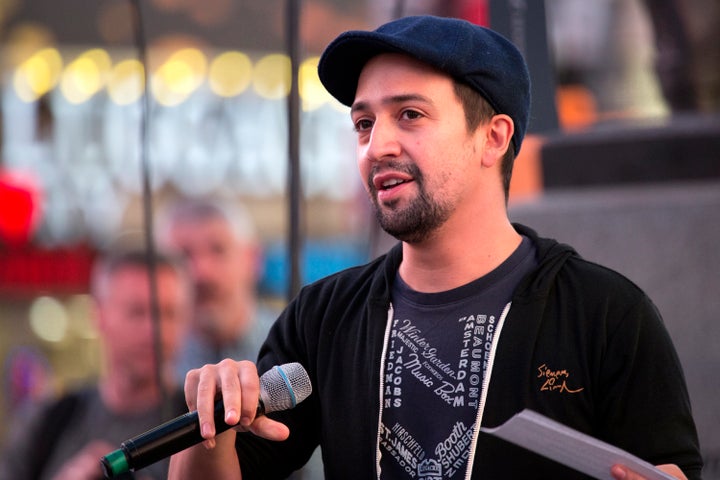 Lin-Manuel Miranda has taken aim at President Donald Trump over his unjust attacks on San Juan Mayor Carmen Yulin Cruz.
Cruz has criticized the federal government's response to the devastation that Hurricane Maria caused in Puerto Rico. Trump hit back Saturday morning on Twitter, calling the mayor "nasty" and slamming her "poor leadership ability."
Minutes later, Miranda used the president's favorite social media site to vent his anger at the commander in chief's comments — and to tell Trump he was "going straight to hell."
TVNL Comment: The Devil himself might find Trump too ugly and evil for Hell itself.