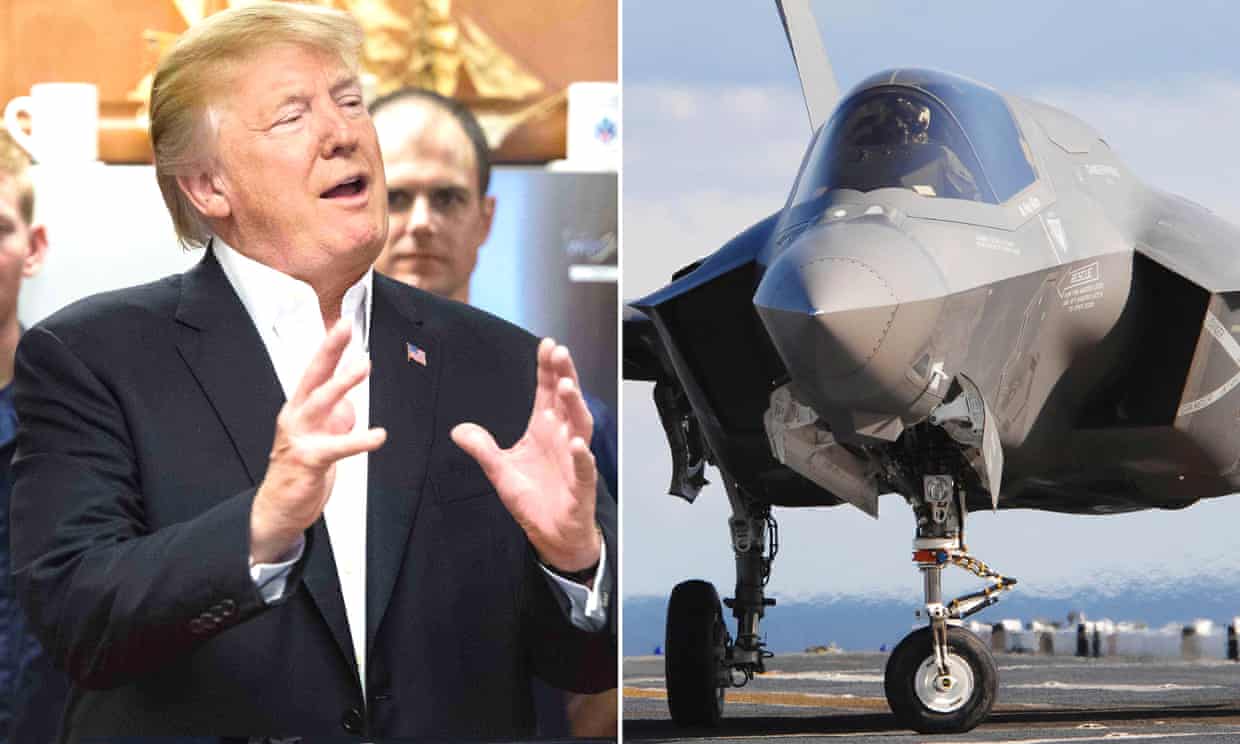 Donald Trump returned to a favourite subject on Thursday, telling a US coast guard audience the air force was ordering a new plane that was "almost like an invisible fighter".
The plane in question, the F-35, is not invisible, though it is unusually small and designed to be less visible to radar than conventional aircraft. Its development, however, has proved all too visibly costly and riddled with problems.
Trump first startled reporters with talk of an invisible plane in October, when he discussed the F-35 at a military briefing in hurricane-hit Puerto Rico.
"Amazing job," Trump said then. "So amazing we are ordering hundreds of millions of dollars of new airplanes for the air force, especially the F-35. You like the F-35? ... You can't see it. You literally can't see it. It's hard to fight a plane you can't see."
TVNL Comment: The man us such an ignorant fool.  He has no clue about anything outside his bubble of stupidity.  Every single day he provides evidence of his limited understanding of anything and everything around him.  And yet, he controls the fate of the world.  Wake up, Trump supporters.  Just wake up.