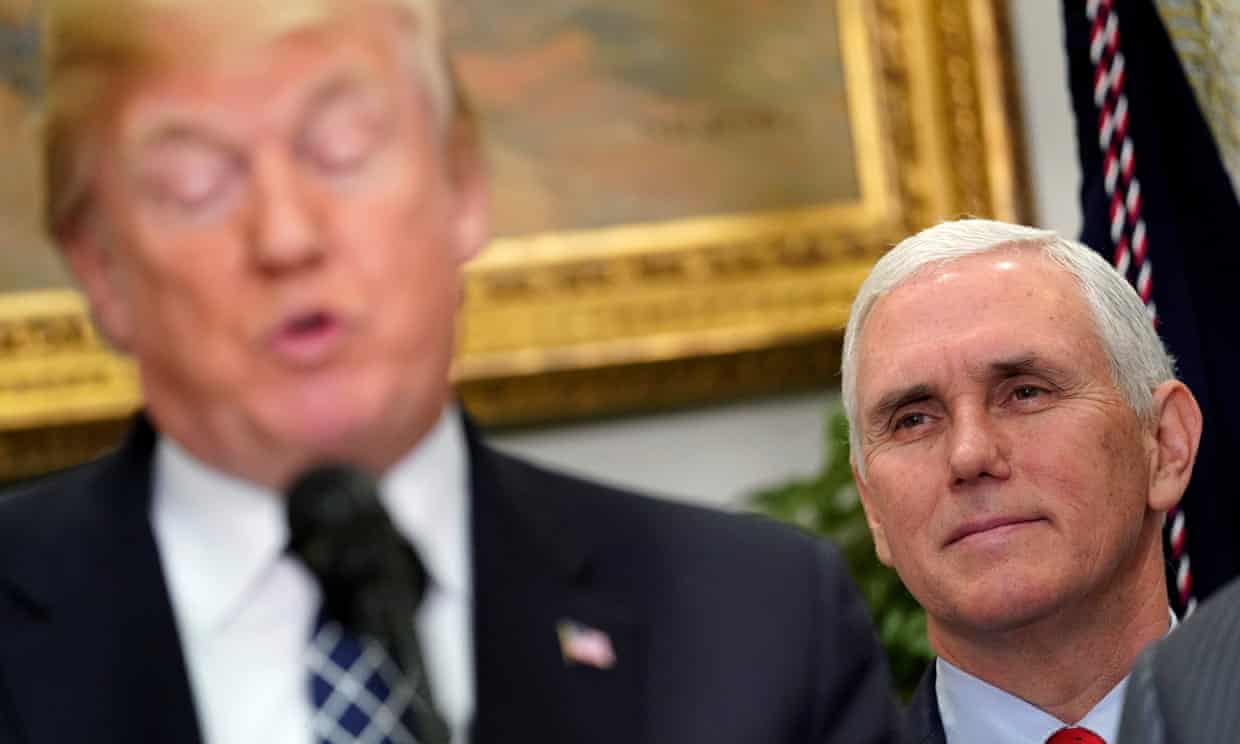 A Maryland pastor denounced President Donald Trump's alleged vulgar description of African nations from the pulpit on Sunday – while Vice-President Mike Pence was sitting in the pews of his church.
Maurice Watson, pastor of Metropolitan Baptist church in Largo, said remarks in which Trump reportedly used the word "shithole" to describe Haiti, El Salvador and African nations were "dehumanizing" and "ugly".
WUSA-TV reported that Pence became red-faced at times during the sermon. In an email to the Associated Press on Monday, Pence's office denied that.