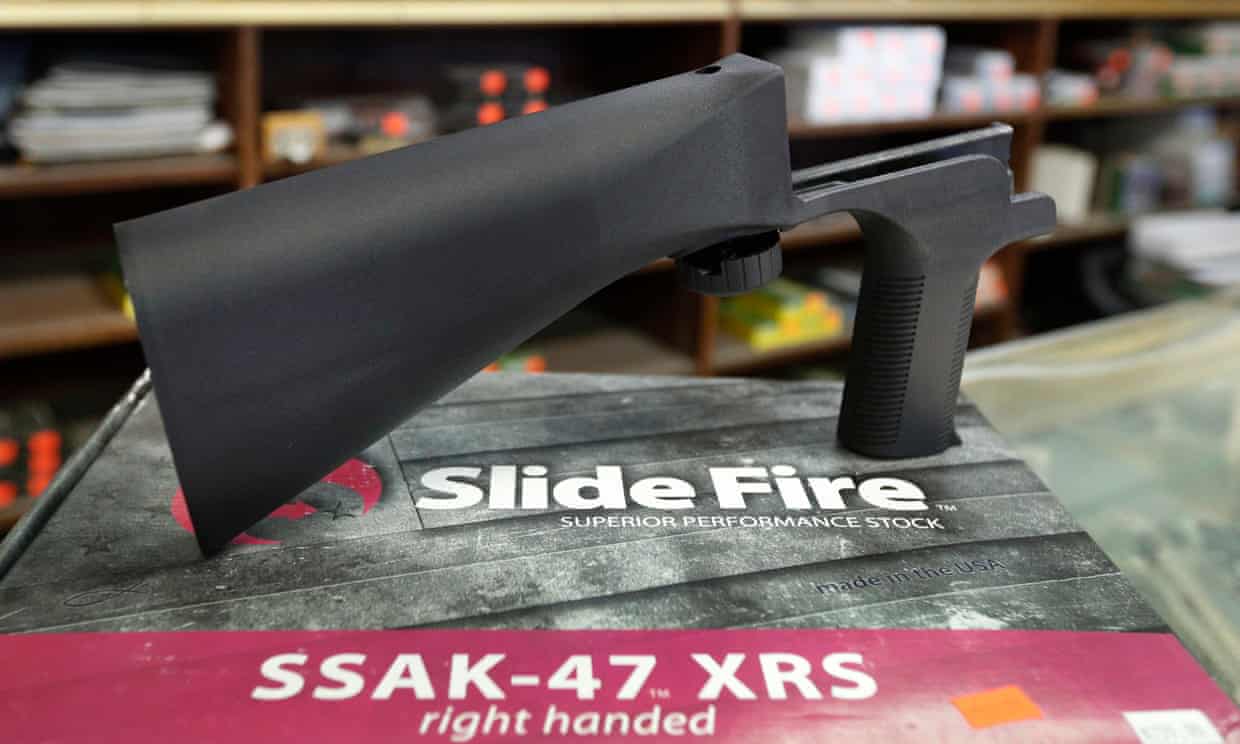 There's a Presidents' Day sale on bump stocks, the device the Las Vegas shooter put on his rifles. Slide Fire Solutions, a bump stocks manufacturer, is offering 10% off with coupon code: MAGA.
That's a salute to the campaign slogan of President Donald Trump, who promised to "Make America Great Again", and who has responded to the deadly massacres in the past five months by continuing to oppose any new gun control laws.
"#HeresToFreedom," the company wrote in a marketing email announcing the sale.