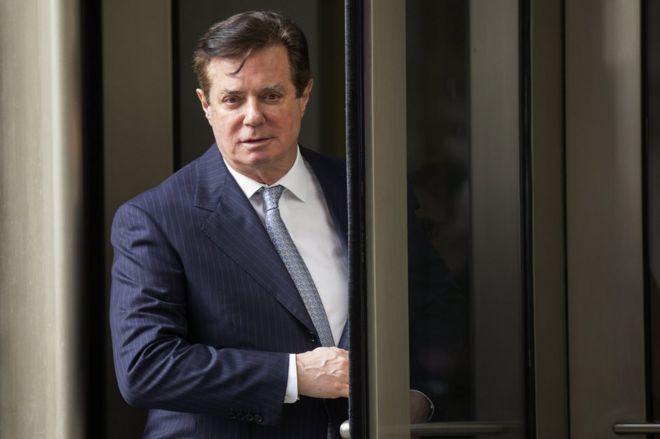 Ex-Trump campaign manager Paul Manafort secretly paid unnamed former senior European politicians to lobby for Ukraine's previous pro-Russia government, a new indictment filed by special counsel Robert Mueller says.
Mr Manafort paid over €2m ($2.5m; £1.8m) to the ex-politicians, it says.
He has maintained his innocence in the face of Mr Mueller's investigations.
Mr Trump's ex-deputy campaign manager, Rick Gates, has admitted conspiracy and lying to investigators in a plea deal.
More...