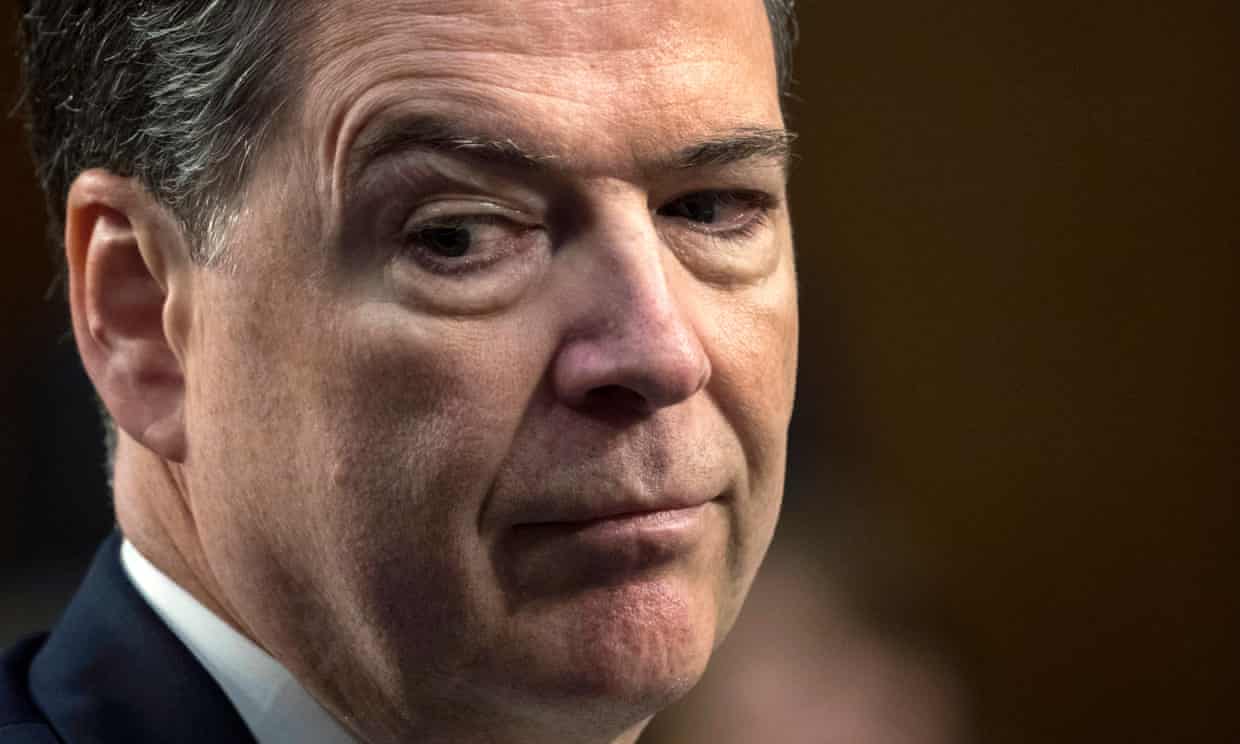 The first big interview with the fired FBI director James Comey is blazing toward a broadcast on Sunday night, but for the Donald Trump presidency, multiple meteors have already hit.
In Comey's book, A Higher Loyalty, obtained by the Guardian on Thursday from a bookseller in New York before publication, the former official casts Trump as both "unethical" and "untethered to truth" and compares his presidency to a "forest fire".
Likening Trump to a mafia boss, Comey describes a meeting in the Oval Office which gave him flashbacks to his career as a young prosecutor.