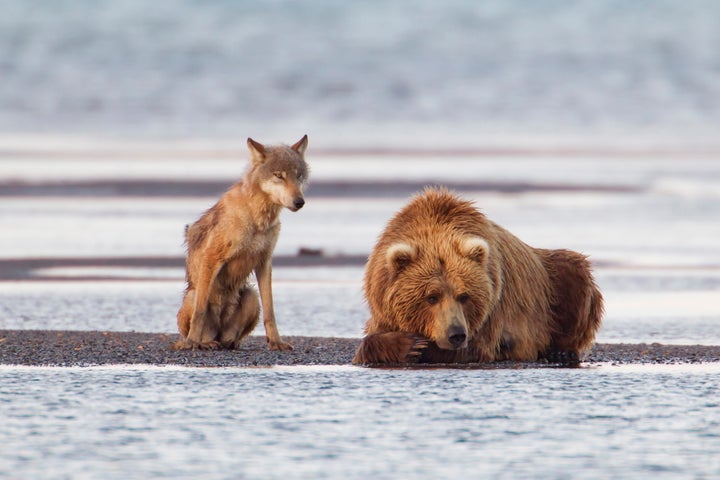 The Trump administration on Monday proposed rolling back a 2015 rule that bans aggressive predator control tactics in national preserves in Alaska, including shooting bear cubs and wolf pups in their dens ― a move immediately blasted by environmental groups.
The proposal, slated to be published Tuesday in the Federal Register, would amend the National Park Service's current regulations to again allow for controversial sport hunting and trapping techniques on roughly 20 million acres of federal lands in Alaska. The park service, part of the Department of the Interior, said lifting the prohibitions would increase hunting opportunities on national preserve land, as Interior Secretary Ryan Zinke called for in a pair of secretarial orders last year.
The proposed rule would allow hunters to lure brown and black bears with bait, hunt black bears and their cubs using artificial lights, shoot bear cubs and wolf and coyote pups in their dens, and use dogs to hunt black bears. It would also allow hunters to shoot swimming caribou from motorboats.
TVNL Comment:  Trump needs a replay of Planet of the Apes, where he is hunted like this.  If only wishes came true....