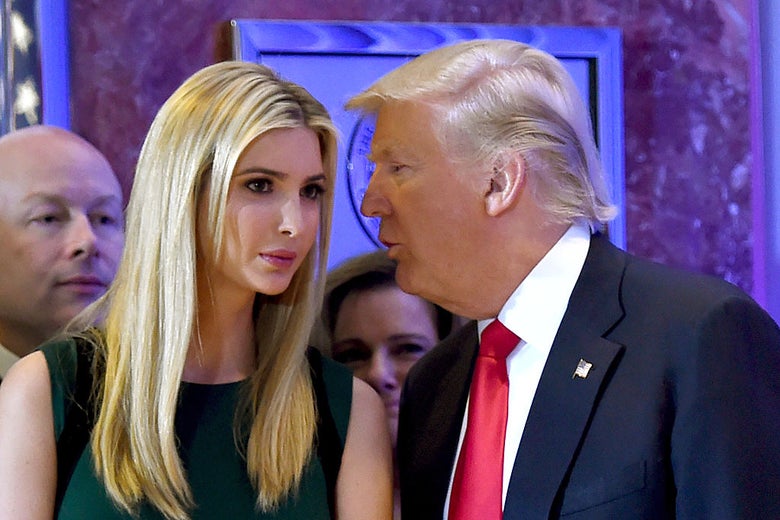 Four sources have told BuzzFeed News that Ivanka Trump was involved in sleazy Trump Organization lawyer Michael Cohen's extensive efforts to launch the construction of a Trump-branded Moscow tower during the 2016 presidential campaign, the site reports.
BuzzFeed has already documented Cohen's pursuit of the Moscow building. The Trump Organization got so far as to agree to a October 2015 "letter of intent"—a letter that Donald Trump signed—with a Russian developer that was slated to build the structure, but did not ultimately secure financing or find a site for the project. (Trump officially began running for president in June 2015.) During this process, apparently, Ivanka Trump connected Cohen with a Russian weightlifter (!) named Dmitry Klokov who said he could help:
In November 2015, Ivanka Trump told Cohen to speak with Klokov, according to the four sources. Cohen had at least one phone conversation with the weightlifter, they said. It is not known what the men discussed over the phone, but they exchanged a string of emails that are now being examined by congressional investigators and federal agents probing Russia's election meddling. In one of those emails, Klokov told Cohen that he could arrange a meeting between Donald Trump and [Vladimir] Putin to help pave the way for the tower.