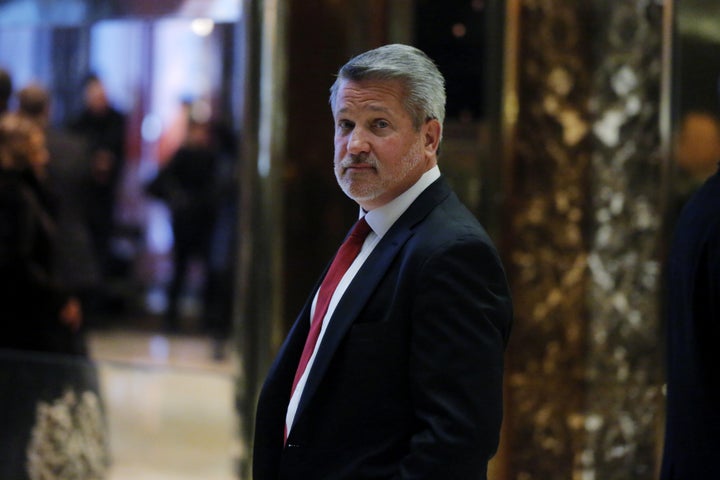 Bill Shine, the former Fox News co-president forced out of the job over his handling of sexual harassment claims at the network, has been named President Donald Trump's deputy chief of staff for communications, the White House announced Thursday.
The news comes after reports began circulating in late June that Trump had offered Shine the job of communications director, which has remained vacant since Hope Hicks announced her departure in February.
Shine's appointment marks an even closer connection between Trump and his favorite cable news network. The president frequently praises Fox News and promotes it on Twitter, and Fox News hosts provide him with favorable coverage and fawning interviews.
Trump also uses talking points and policy ideas from Fox News segments, and some of the hosts, particularly Sean Hannity, are known to have given him advice.