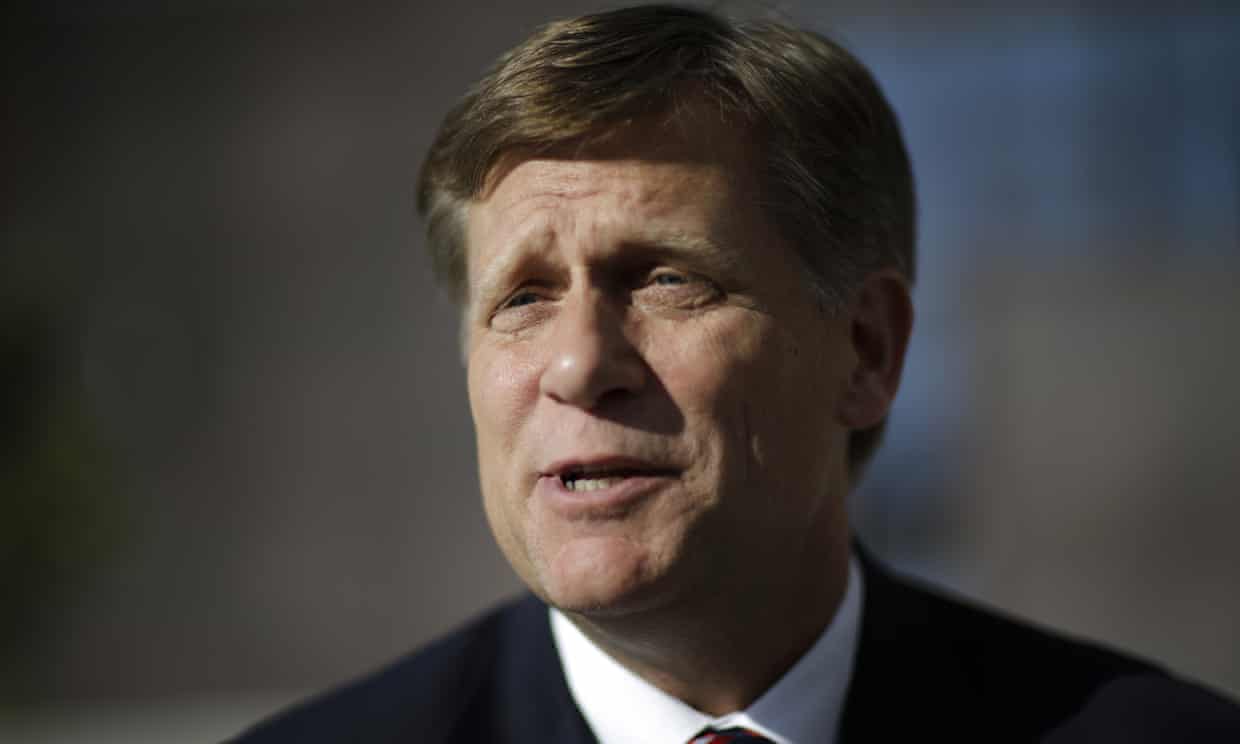 The White House has declined to rule out accepting a Russian proposal for the questioning in the United States of Americans, including former US ambassador to Moscow Michael McFaul, sought by the Kremlin for "illegal activities".
The proposal arose at Monday's summit between the US president Donald Trump and the Russian president Vladimir Putin, and any decision by Washington to assist with an adversary's prosecution of former government employees overseas would be a stunning shift in US policy, especially as it could violate the international legal principle of diplomatic immunity.
"The president is going to meet with his team and we'll let you know when we have an announcement on that," White House spokeswoman Sarah Sanders told a news briefing. Sanders added that Trump "said it was an interesting idea ... He wants to work with his team and determine if there is any validity that would be helpful to the process".