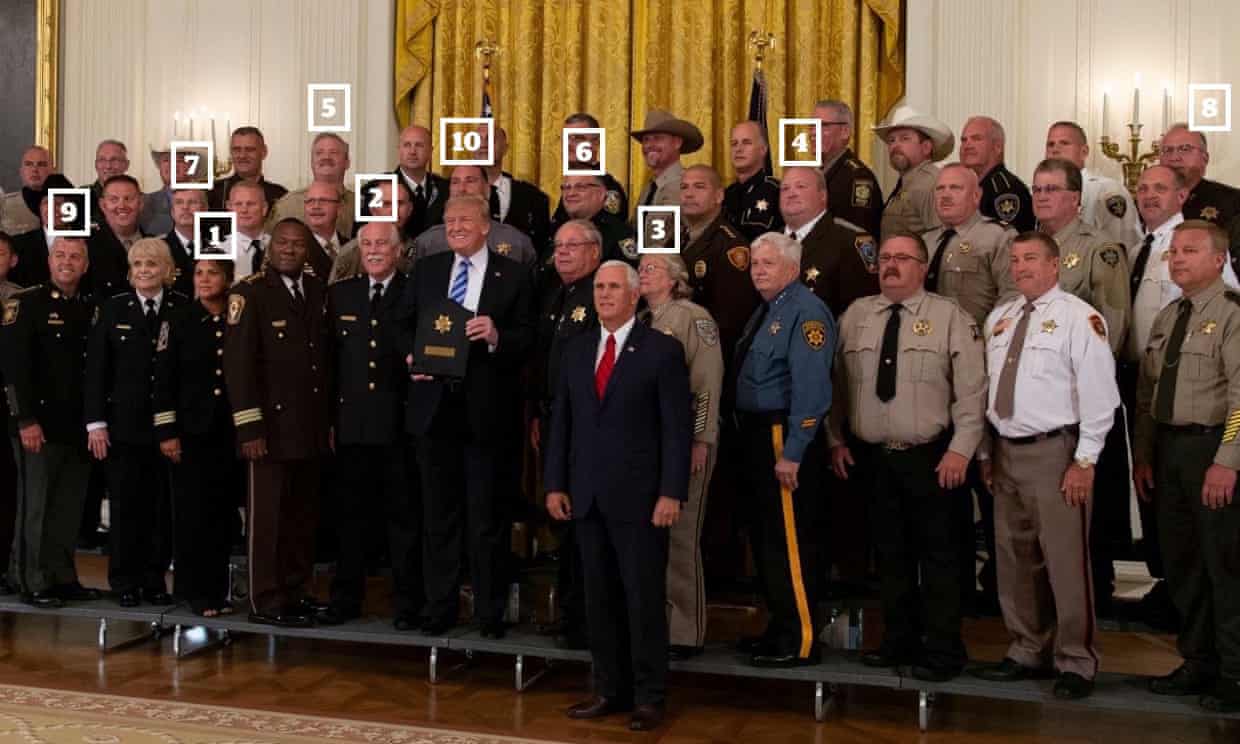 Donald Trump whipped up another rowdy ovation from a friendly crowd this week with an attack on the media, accusing journalists of being "very, very dishonest" and refusing to give him credit for his purported achievements.
But rather than the usual sports stadium packed with partisans in red baseball caps, this tirade against the press was applauded by dozens of senior law enforcement officials in the splendour of the East Room of the White House.
The episode unfolded on Wednesday afternoon, after the New York Times published an article by an unidentified senior Trump administration official who claimed to be one of many working to thwart Trump's "worst inclinations" and frustrate his agenda.
Some figures in law enforcement were dismayed by the sheriffs' response to Trump's remarks.
"They are supposed to be leaders, not puppets who cheer attacks on the media," said Michael Bromwich, a former federal prosecutor. "A shameful scene.