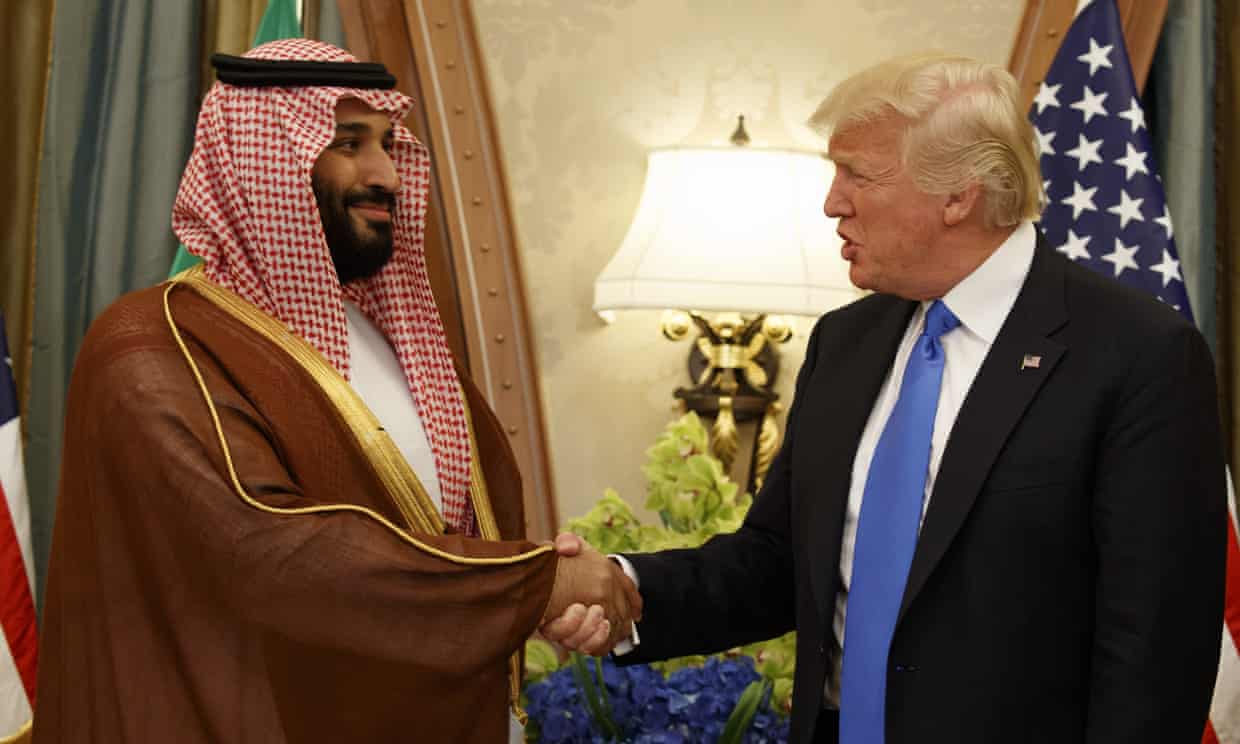 The murder of Saudi dissident journalist Jamal Khashoggi has come at time when the Trump administration is at its most dependent on Riyadh for the success of both its foreign and domestic policies.
Donald Trump has spoken repeatedly about US arms sales to Saudi Arabia, hugely overstating the actual figures. The president also benefits personally by Saudi royals and officials spending freely at his luxury hotel.
But he is reliant on Riyadh for more urgent and consequential reasons.
In three weeks' time, sweeping US sanctions go into effect on Iran, as the administration seeks to cut off the country's oil exports. Since walking out of an international nuclear deal with Iran in May, Trump has made crippling the Iranian economy a foreign policy priority, though his officials deny the aim is regime change.