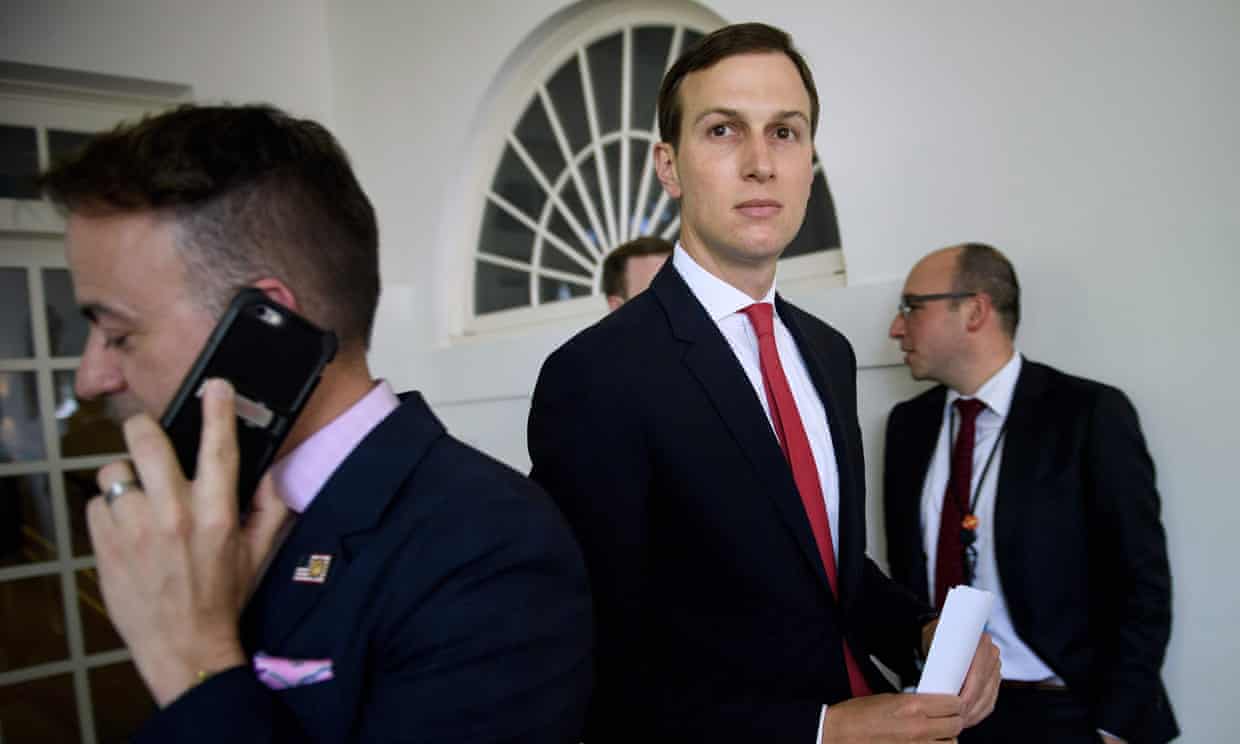 The stench surrounding Jared Kushner has grown more pungent with every passing day.
On Monday, the Guardian's Jon Swaine reported that, since Kushner entered the White House as a senior adviser to his father-in-law, a company Kushner co-founded has received over $90m in foreign funding, channeled through secretive offshore companies.
The public has no idea where this money is coming from – a major problem given that Kushner is not just one of Donald Trump's chief international envoys, he is the de facto chief envoy.