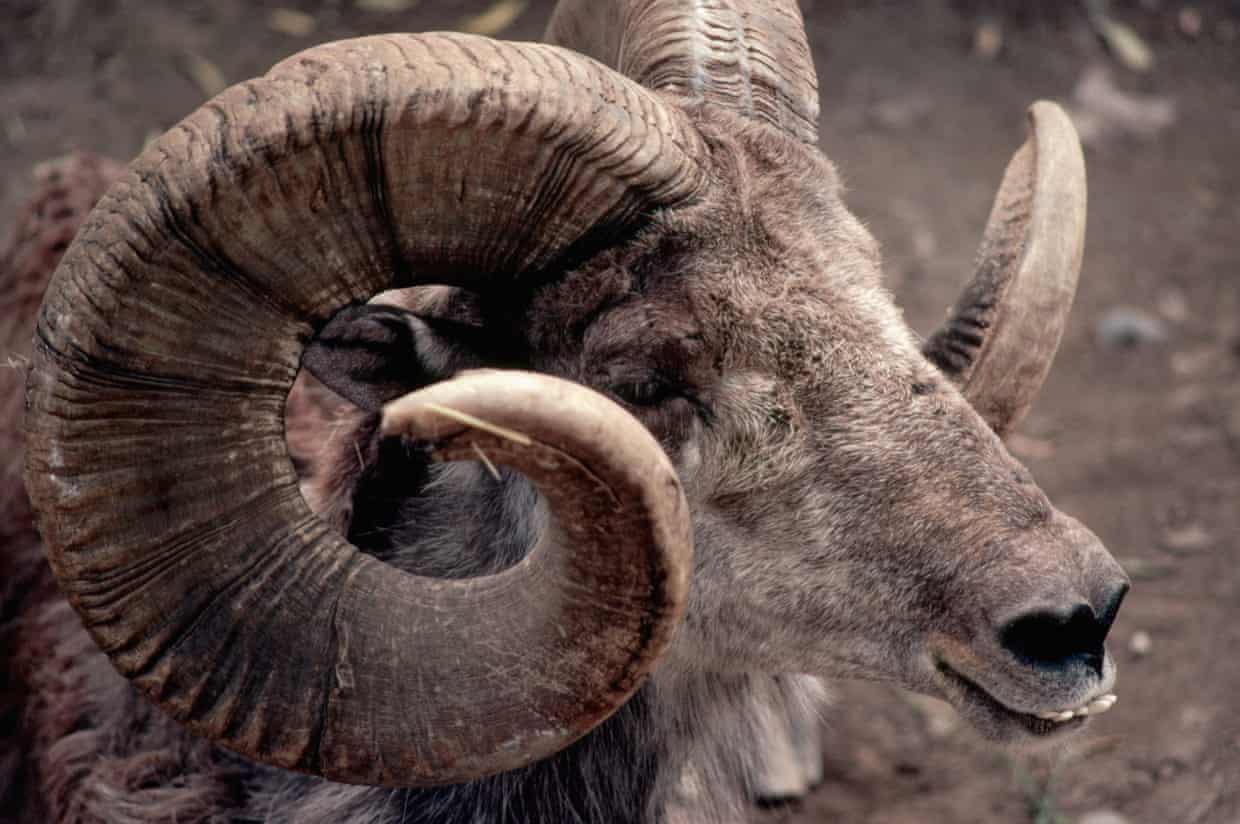 On a hunting trip to Mongolia earlier this summer the president's son Donald Trump Jr killed a rare species of endangered sheep. A permit for the killing was retroactively issued after Trump met with the country's president, according to new reporting from ProPublica.
Trump was accompanied by security from both the US and Mongolia on the trip, the outlet reported. The argali sheep, with its large horns, is considered a national treasure there, and permission to kill one is "controlled by an opaque permitting system that experts say is mostly based on money, connections and politics".
In between the killing and the issuing of the permit the month after he left the country, Trump is said to have met with the president, Khaltmaagiin Battulga, suggesting the possibility of special consideration being given to the son of the US president.