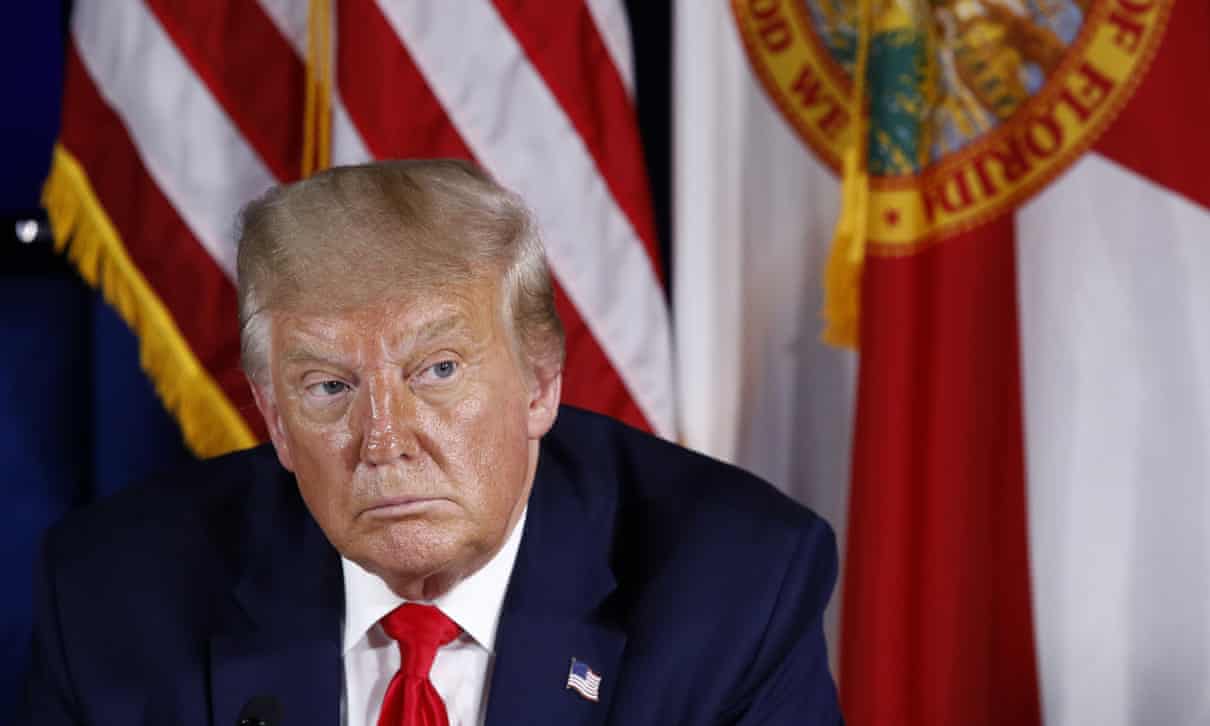 The media will reportedly not be allowed to witness Donald Trump's formal renomination as the Republican party's choice for president at its national convention later this month.
Citing coronavirus-related health concerns, a convention spokesperson told the Associated Press that media members would be turned away in order to assure compliance with state and local guidelines "regarding the number of people who can attend events".
The announcement was highly unusual and would represent a historic departure from convention practices in modern times. An Arkansas newspaper, the Democrat Gazette, first reported the news. The Republican national committee, which organizes the convention, could not immediately be reached for comment.