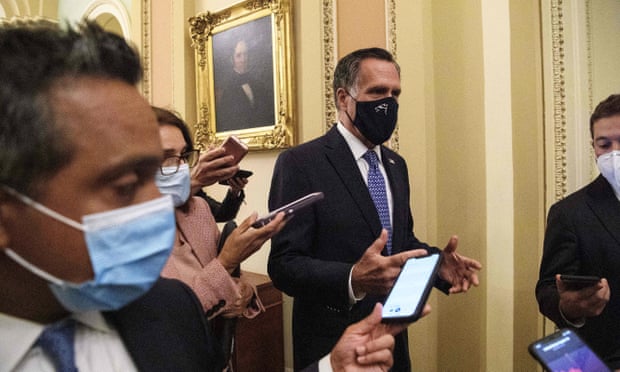 Donald Trump received a major boost on Tuesday when Republican senator Mitt Romney announced his support for considering the president's supreme court nominee.
The move appeared to all but kill off Democrats' hopes of blocking a successor to liberal justice Ruth Bader Ginsburg, who died last week aged 87. Two Republican senators have indicated their opposition to confirming a nominee before the November election but Democrats need two more.
Romney, a former presidential nominee who was the sole Republican who voted to remove Trump from office at his impeachment trial, was seen as a make-or-break swing vote. He said in a statement: "The constitution gives the president the power to nominate and the Senate the authority to provide advice and consent on supreme court nominees.