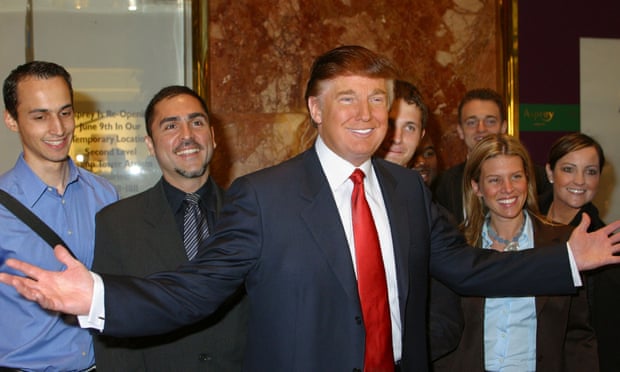 When Donald Trump signed a deal to star in The Apprentice in 2004, the New York Times' latest bombshell report on his tax returns shows, he was among the worst businessmen in the United States.
Tax documents obtained by the paper show how Trump squandered a $413m inheritance in a series of losing plays in real estate and casinos. On his tax return in 2004, he declared $89.9m in net losses from core businesses the previous year.
The story of how The Apprentice made Trump a household name, burnishing his personal myth as a successful businessman and ultimately paving his way to the White House, is well documented. But on Tuesday, the Times exposed just how false that myth was, and how far into the red Trump had sunk when he was approached by Mark Burnett, a British-born reality TV producer known for the genre's first mega-hit, Survivor.