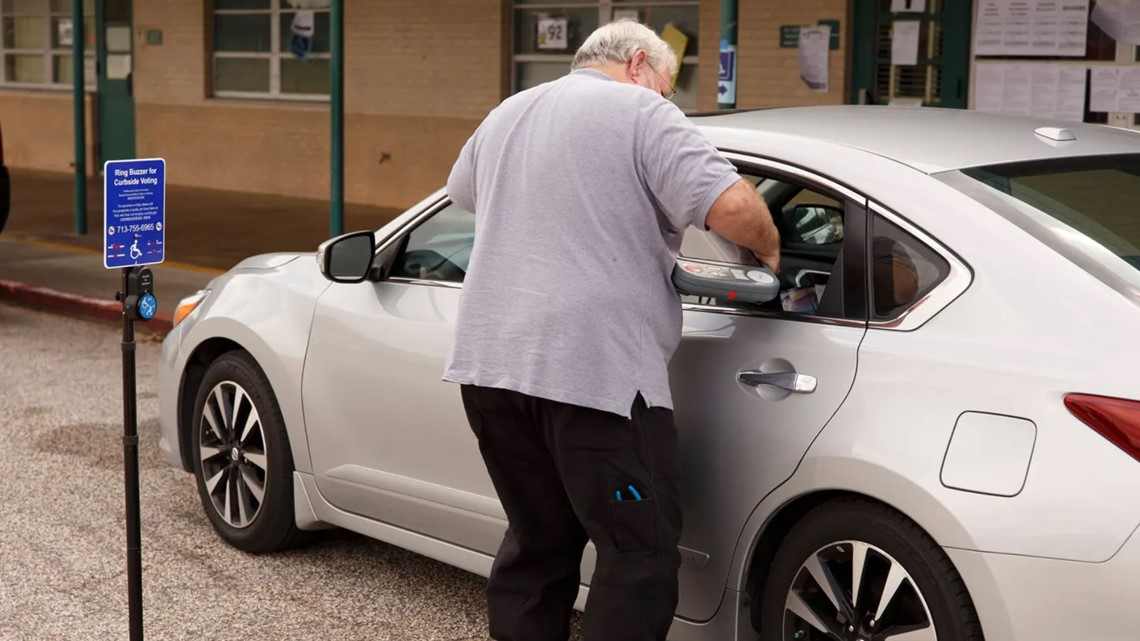 Drive-thru and curbside voting programs in Harris County can continue after a state appeals court Wednesday quickly threw out a last-minute lawsuit filed by the Texas Republican Party challenging the county's efforts to provide more voting options during the coronavirus pandemic. The state GOP had filed suit Monday night asking the court to place limits on curbside voting and halt drive-thru voting.
The appellate judges said the party and a voter who filed the suit did so too late, and did not show how they specifically might be injured by the voting practices. The lawsuit was filed just hours before early voting polls opened and more than a month after the Harris County Clerk announced his plan for drive-thru voting.
"The election is currently in progress and the relators delayed filing this mandamus until over a month after learning of the actions of the Harris County Clerk's Office," the panel of three judges on Texas' 14th Court of Appeals wrote in their ruling dismissing the case.
TVNL Comment:  Why is every lawsuit to suppress voting expansion being filed by Republicans  Duh!