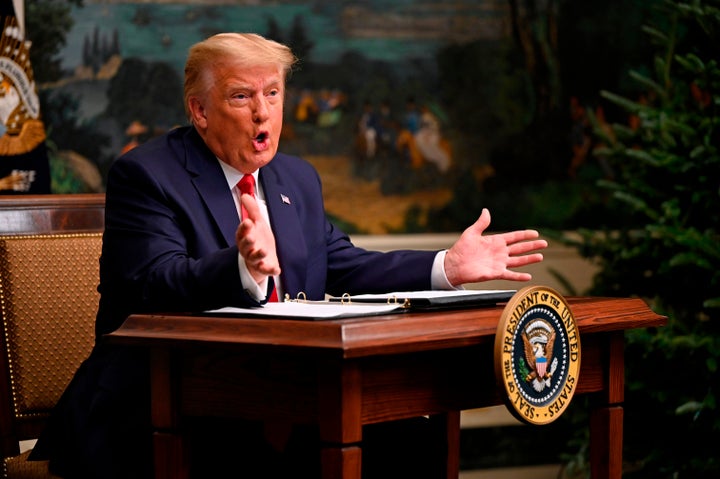 The Justice Department has spent months investigating a "bribery-for-pardon scheme," even as President Donald Trump was running for reelection, according to court documents disclosed Tuesday.
In a 20-page opinion, dated Aug. 28 but posted Tuesday evening, U.S. District Judge Beryl Howell wrote that attorney-client privilege didn't protect certain communications if they were alleged to be part of a "bribery-for-pardon scheme." The communications involved were copied to a third party, who was not an attorney, the opinion stated.
"In sum, the attorney-client privilege does not protect communications disclosed to third parties and, here [redacted] was such a third party to each of the emails submitted by the government," the Aug. 28 opinion states.