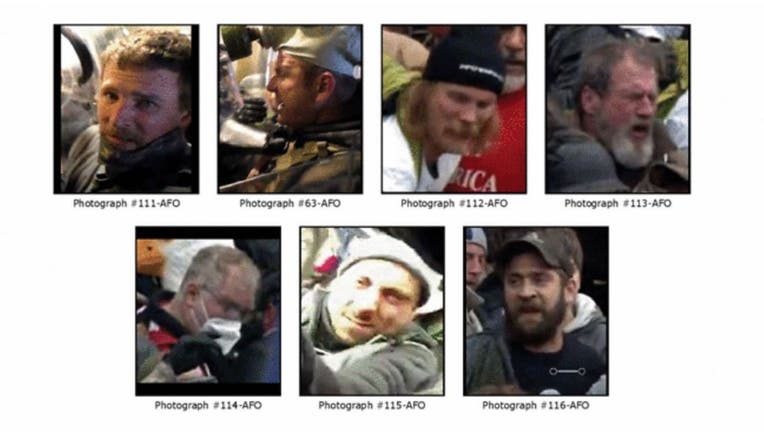 The DC Police Department released photos of seven suspects wanted in the insurrection at the U.S. Capitol Building on Jan. 6, including in the violent assault on Officer Mike Fanone.
Fanone and his partner Officer Jimmy Albright self-deployed to the Capitol on Jan. 6 and wound up as one of just a few dozen officers trying to hold a hallway against the mob.
During the chaos, Fanone, a father of four, was grabbed and dragged out into the crowd alone, where the crowd proceeded to beat, Tase and smash him with flagpoles.
A photo taken of that moment from overhead shows Fanone face down on the ground, a rioter holding a police baton over his neck. At one point, one of the rioters moved like he was going to impale him on the end of a flagpole.
More...