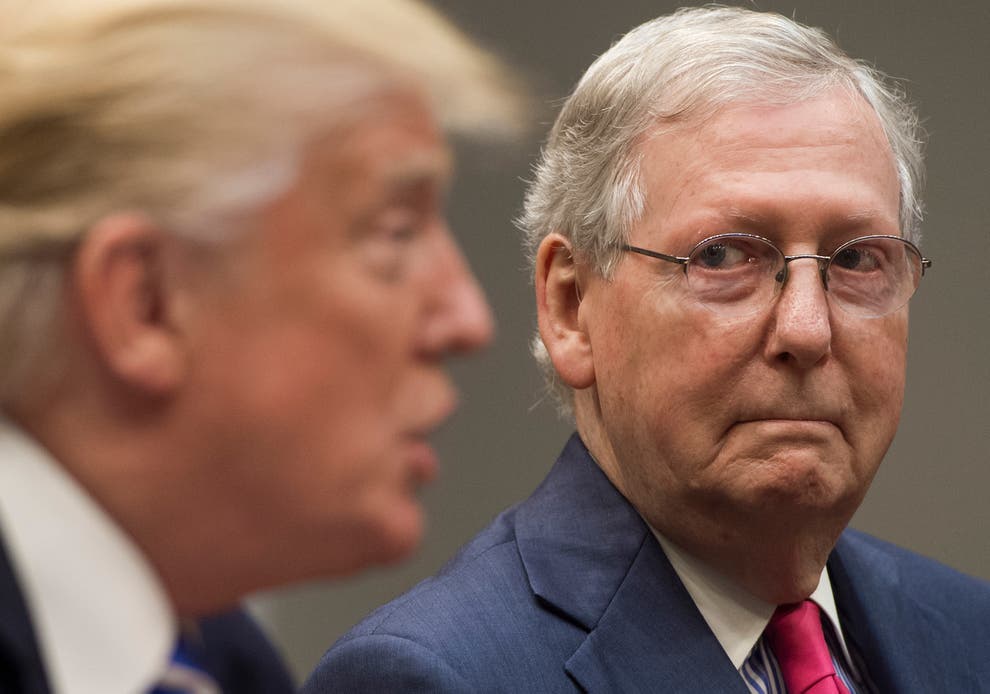 Donald Trump has unleashed a stunning attack on Mitch McConnell in which he branded him "a dour sullen unsmiling political hack."
The ex-president's blistering denouncement of the leading Republican in the Senate comes after Mr McConnell blasted Mr Trump for being "morally and practically responsible" for the Capitol riots.
The former Senate Majority leader slammed Mr Trump for his potential criminal conduct just moments after he was acquitted 57-43 in his historic second impeachment trial on Saturday.
Now Mr Trump has had his revenge in a cutting statement released on Tuesday, urging lawmakers to dump the Kentucky politician.