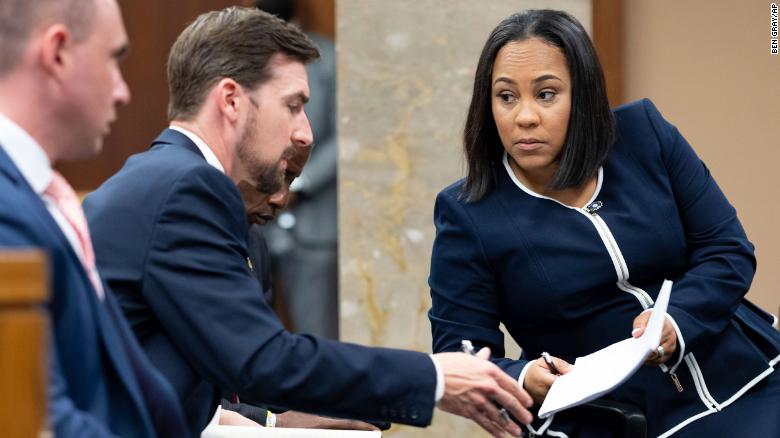 Prosecutors in Georgia investigating former President Donald Trump's efforts to overturn the 2020 election have interviewed several individuals who served as fake GOP electors from the state, according to two sources familiar with the ongoing criminal probe.
Fulton County District Attorney Fani Willis' office appears to be trying to determine whether the pro-Trump electors in Georgia had any knowledge that their actions may have been a component of a broader and potentially illegal plot to pressure election officials and overturn Joe Biden's victory, a source told CNN.
Biden won Georgia by a nearly 12,000-vote margin in 2020, the first Democrat to carry the state in 28 years. Conspiracy theories immediately sprung up around the state's election and baseless claims of fraud have persisted even
after three ballot counts
confirmed Biden was the winner.
Losing the Peach State was a stinging defeat for Trump, who spent months attempting to overturn the results, even pressuring Georgia Secretary of State Brad Raffensperger to "find" the votes needed to swing the state to him -- a call that set off the Atlanta-area criminal investigation.