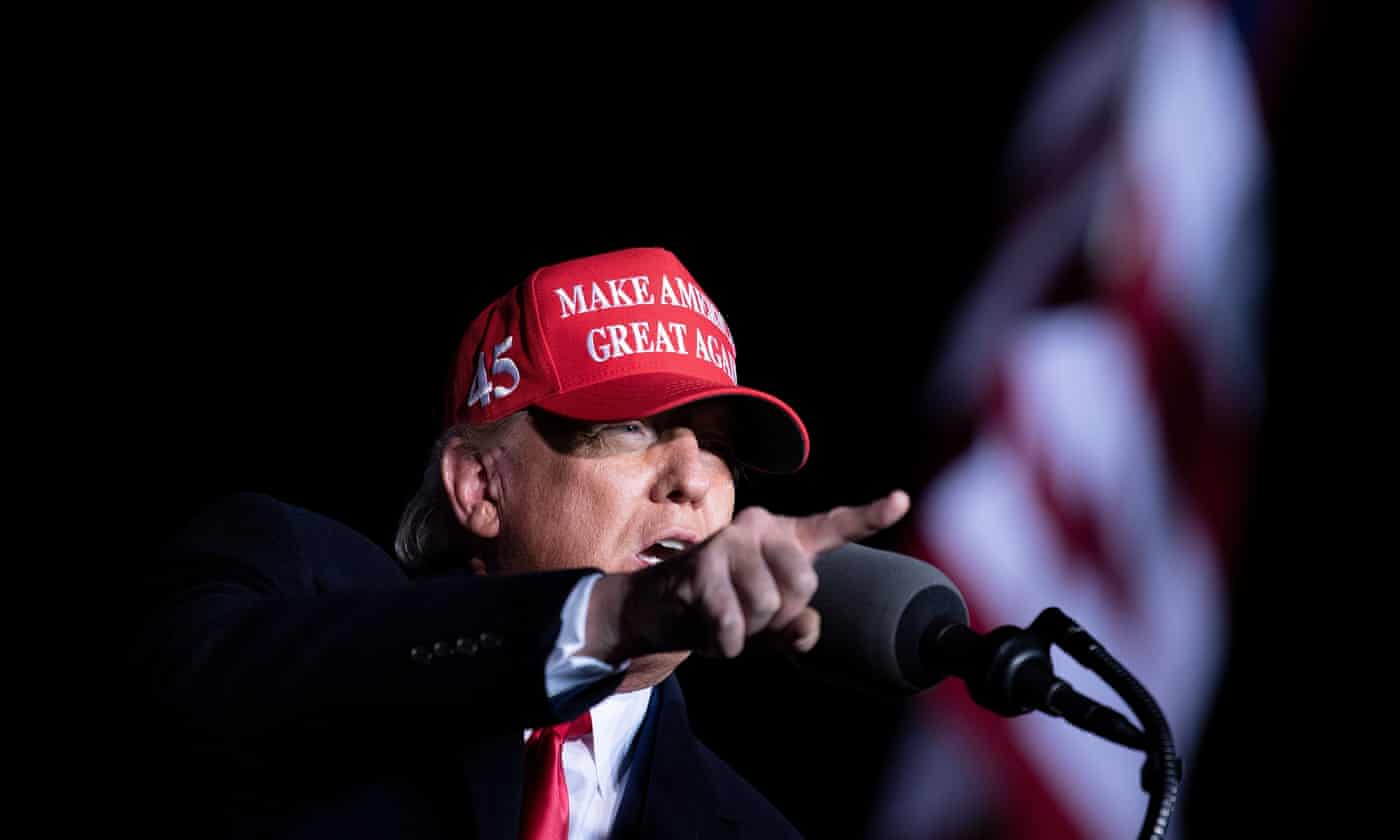 Donald Trump's campaign directed Republican party operatives named as "alternate" electors in Georgia to operate with "complete secrecy and discretion" as the then president attempted to overturn his defeat by Joe Biden.
The startling direction was contained in an email which is part of a US justice department investigation, CNN and the Washington Post reported.
Trump lost to Biden by more than 7m ballots in the popular vote and by 302-236 in the electoral college – the same margin Trump called a landslide when it was in his favour over Hillary Clinton (who won the popular vote by nearly 3 million) in 2016.
Pursuing the lie that Biden's win was the result of fraud, the Trump campaign sought to overturn its electoral college defeat in part by appointing its own electors in seven key states.