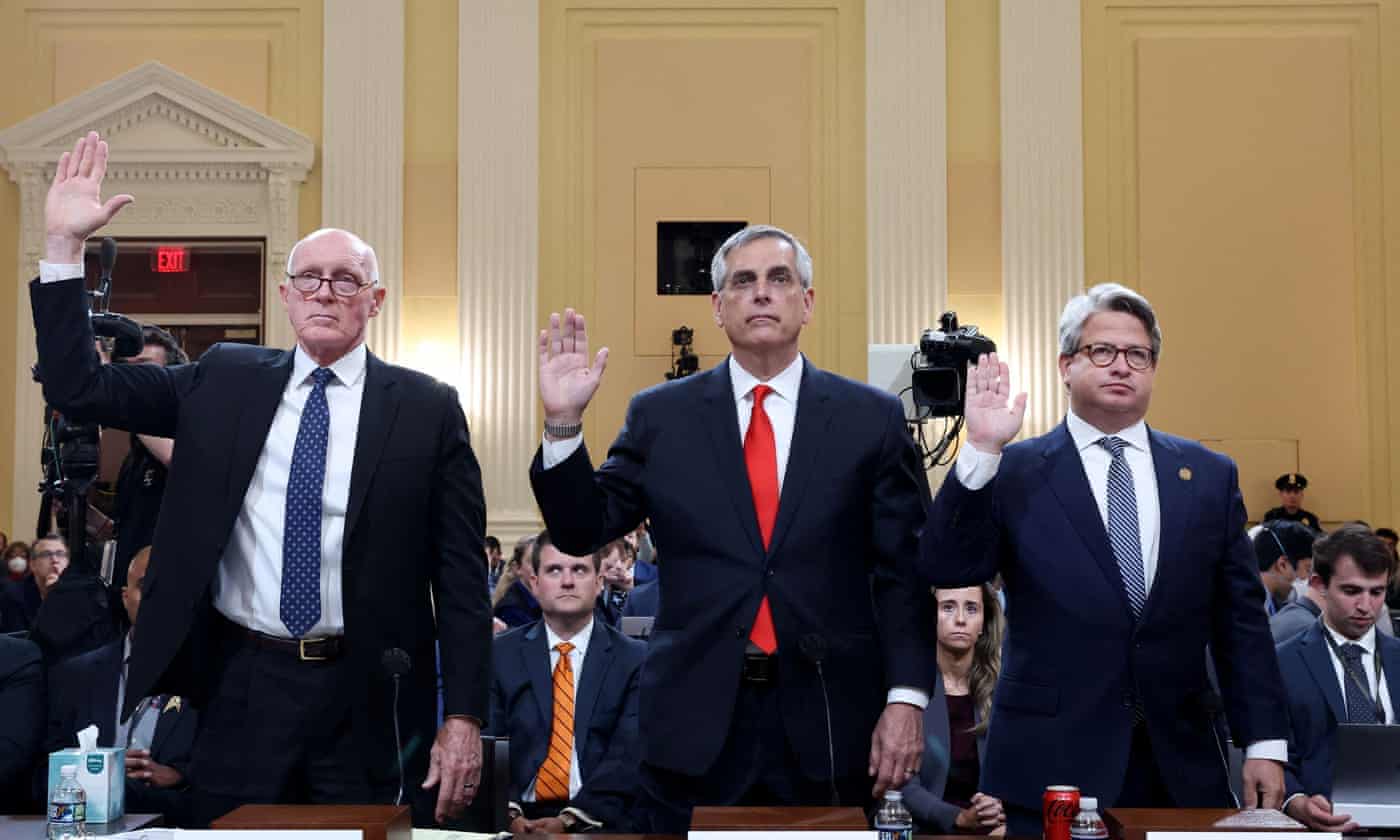 State election officials testified before the January 6 committee on Tuesday, recounting how Donald Trump and his allies pressured them to overturn the results of the 2020 US presidential election in the weeks leading up to the deadly Capitol attack.
Trump continued his efforts even after members of his own party repeatedly told him that reversing the election results would violate state laws and the US constitution, the officials testified.
As a result of Trump's persistence, election officials and poll workers were subjected to violent, hateful and at times racist threats from the former president's supporters.
The hearing came days after the panel heard about Trump's pressure campaign on his vice-president, Mike Pence, to interfere with the congressional certification of the results.