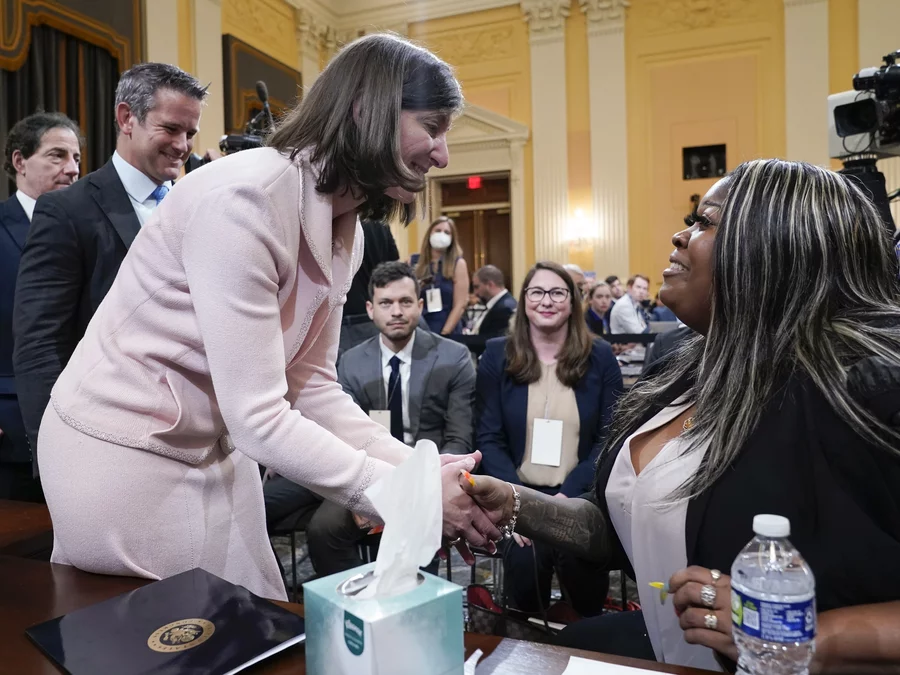 The life of Wandrea "Shaye" Moss, a former Georgia election worker who was the target of a conspiracy theory spread by former President Donald Trump and his lawyer Rudy Giuliani, changed after the 2020 election, with violent threats toward her and her family, forcing Moss to hide her identity and leave her job.
The fabricated accusations from Trump and Giuliani said Moss, who had been a Fulton County Elections Department employee since 2017, had processed fake ballots for Joe Biden.
Moss testified about her experiences in Congress Tuesday, at the fourth hearing of the House select committee investigating the Jan. 6 insurrection at the Capitol. The hearing focused on Trump's efforts to pressure state officials to overturn the election results in his favor.