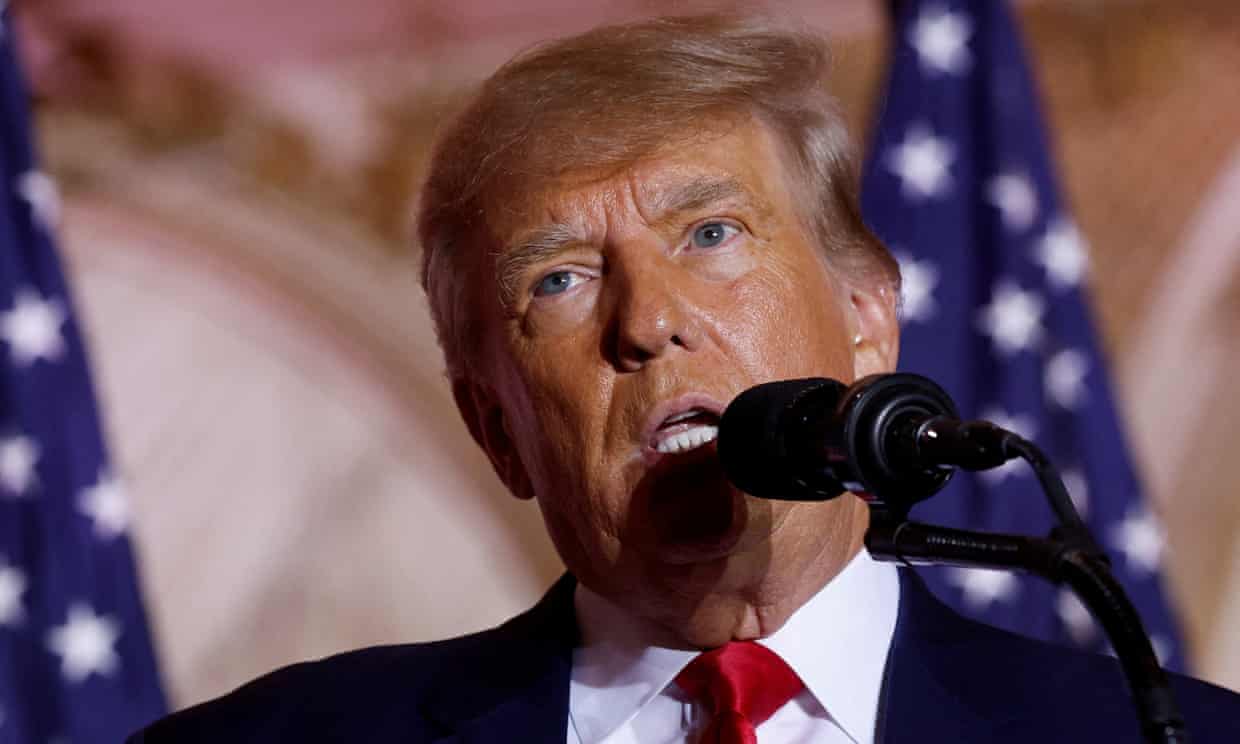 The US court of appeals for the 11th circuit appeared inclined on Tuesday to agree with the justice department to potentially curtail the special master review of documents the FBI seized from Donald Trump's Mar-a-Lago residence for potential privilege protections.
The result of the hearing is consequential for Trump: should he lose, it could mark the end of the special master process on which he has relied to delay, and gain more insight into, the investigation surrounding his potential mishandling of national security information.
The three-judge panel – led by chief appellate judge William Pryor – did not issue a ruling from the bench in Atlanta, Georgia, but appeared skeptical that Trump should get special treatment and be able to undercut a criminal investigation because of his status as a former president.