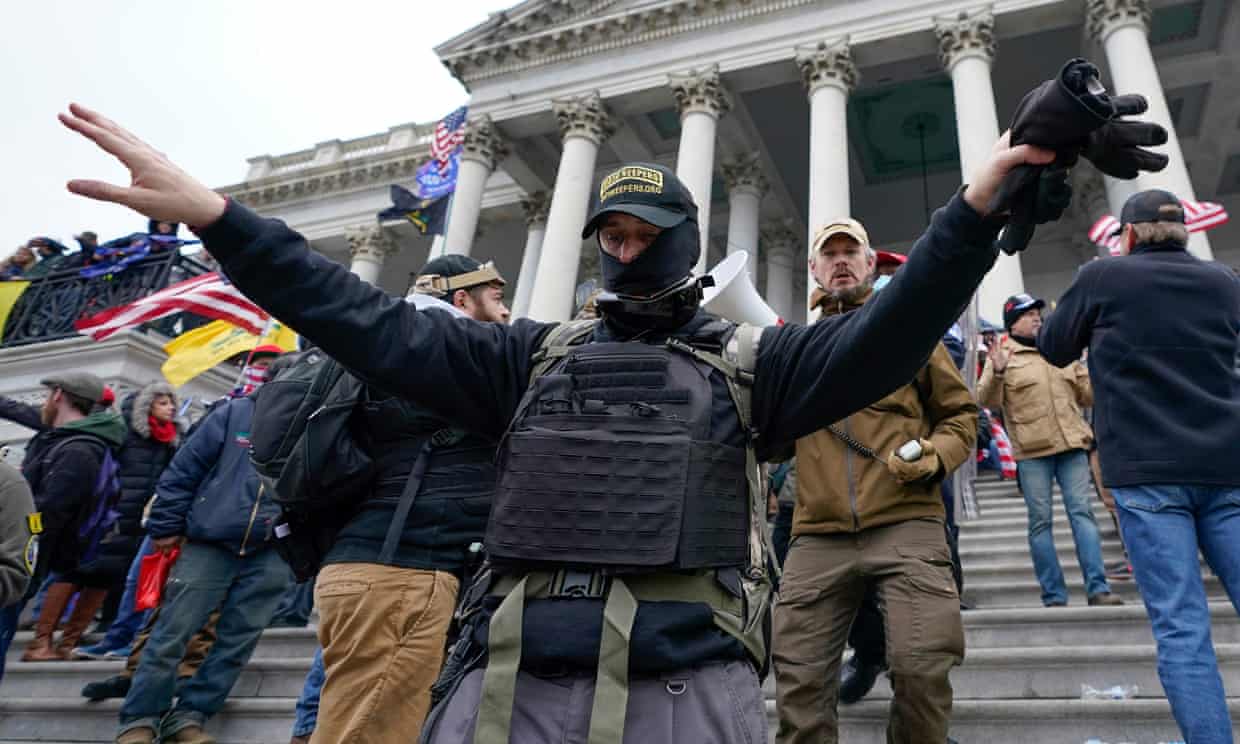 Federal prosecutors in Washington have reportedly told court officials a thousand more people could be charged in relation to the deadly January 6 Capitol attack.
Matthew Graves, the US attorney in Washington DC, sent a one-page letter to the chief judge of Washington DC federal court, apprising her of the potential deluge of defendants, Bloomberg News reported.
The correspondence provides details on what the US attorney general, Merrick Garland, has described as "one of the largest, most complex and most resource-intensive investigations in our history".
Graves said in the letter that justice department officials estimated that another 700 to 1,200 defendants could face charges. That would nearly double the number of criminal cases relating to January 6, Bloomberg noted.
More than a thousand people have faced charges for alleged involvement in the Capitol riot. Those who attacked Congress did so at the urging of Donald Trump, seeking to thwart certification of Joe Biden's election win.
In a new arrest on Thursday, a former top editor of an Orthodox Jewish newspaper in New York was arrested on charges that he interfered with officers trying to protect the Capitol.