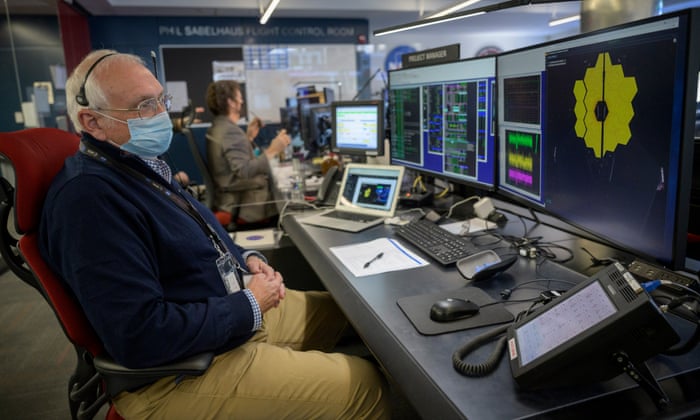 Nasa engineers yesterday completed the final unfolding of the huge primary mirror of the agency's
James Webb space telescope
. The manoeuvre was the final step of the $10bn observatory's two-week deployment phase that began with its launch on Christmas Day.
The telescope, which has already travelled more than 600,000 miles across space, is the largest, most powerful space telescope ever built and had to be folded up tightly so it would fit inside its Ariane 5 launch rocket.
Since then, engineers have been directing the slow unfolding, piece by piece, of the observatory as it heads on its voyage to a gravitationally stable point a million miles from the Earth. Its tennis-court size sun shield – which will keep its delicate instruments cold – has already been deployed, as well as its secondary mirror.