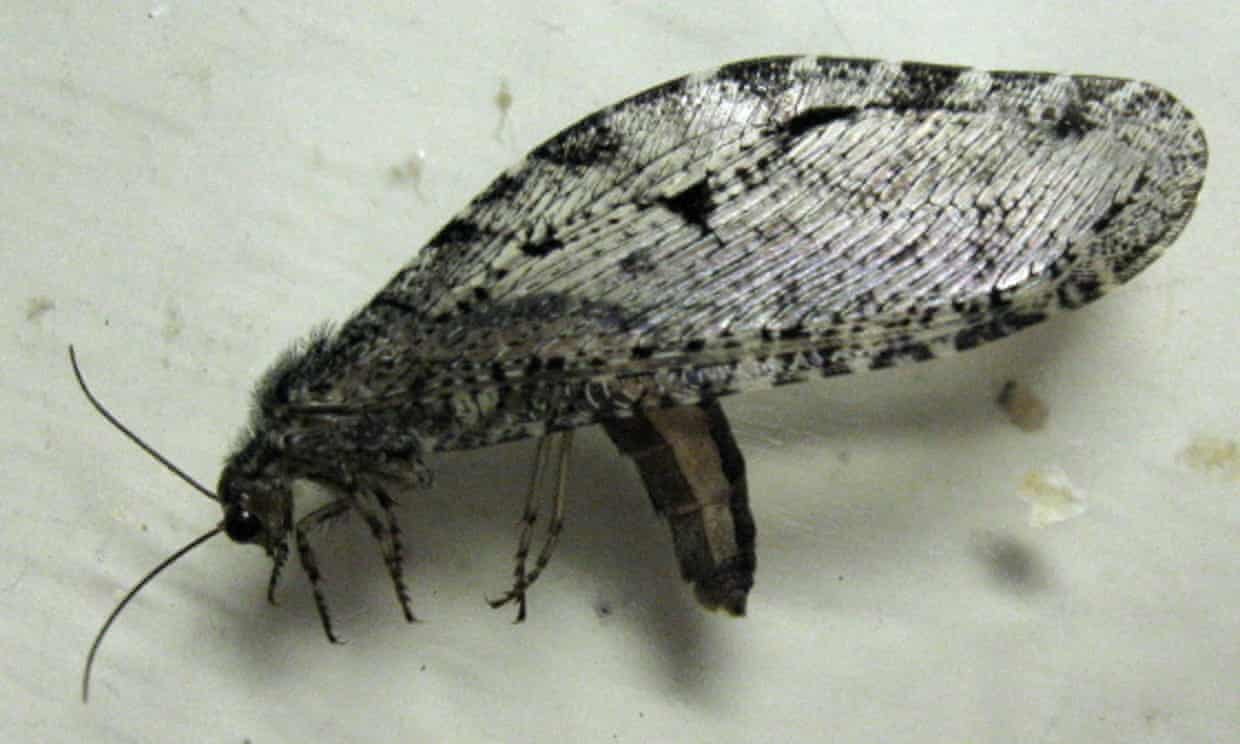 A giant Jurassic-era insect missing from eastern North America for at least half a century has been spotted clinging to the side of a Walmart big box in Arkansas.
The identification of the giant lacewing – Polystoechotes punctata – in an urban area of Fayetteville, Arkansas, sent scientists into raptures. The discovery of a species that was abundant in the age of the dinosaurs but which was thought to disappeared from large swaths of North America has stoked speculation that there may be entire populations tucked away in remote parts of the Ozark mountains
The giant lacewing was found by Michael Skvarla, director of Penn State's insect identification lab. In a report on the university's website this week, he explained that he made the discovery in 2012, when he was a doctoral student at the University of Arkansas.
"I remember it vividly, because I was walking into Walmart to get milk and I saw this huge insect on the side of the building," Skvarla said.
"I thought it looked interesting, so I put it in my hand and did the rest of my shopping with it between my fingers. I got home, mounted it, and promptly forgot about it for almost a decade."