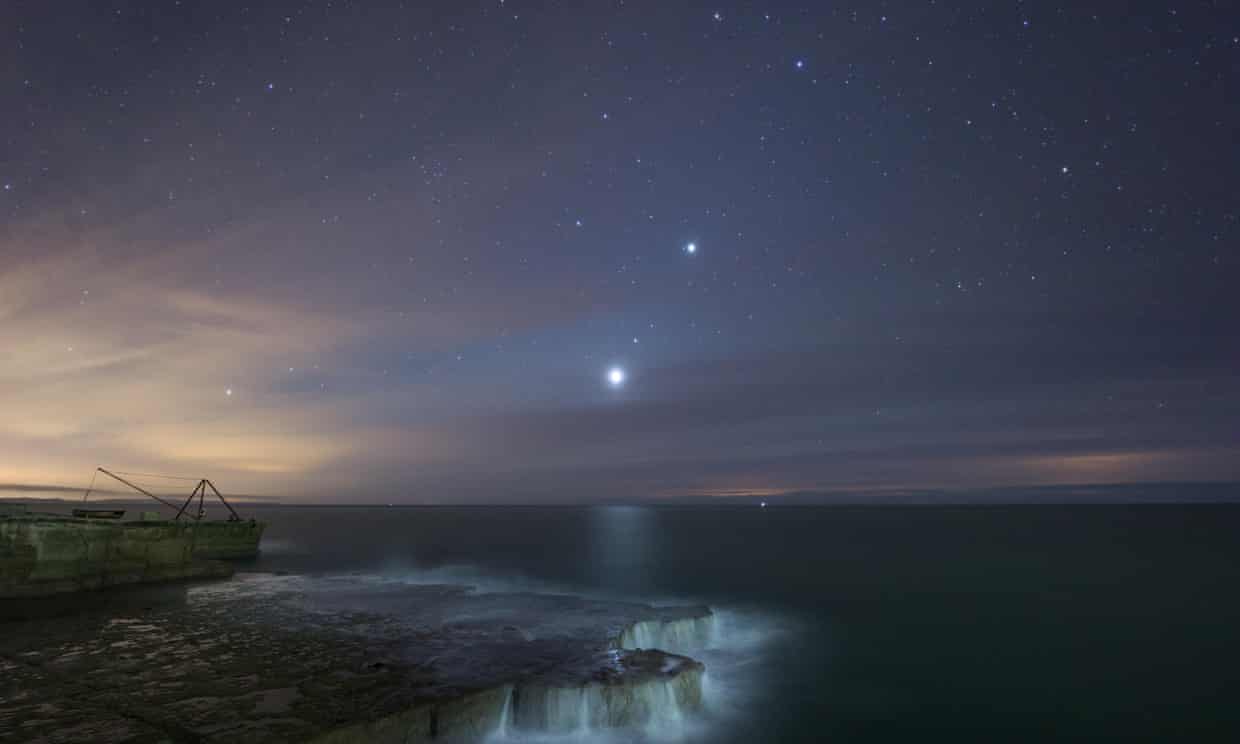 Five planets will align in the night sky for an extraordinary view on Tuesday in a phenomenon dubbed a "planetary parade".
The planets – Mercury, Jupiter, Venus, Uranus and Mars – will come together on the western horizon, near the crescent moon, for a brief display after sunset. People almost anywhere on Earth with a westerly view and clear skies will be able to catch it.
Although the best day to see the full array is Tuesday, several of the planets will remain visible for the next two weeks. Jupiter, Venus and Mars will be the easiest to spot, as they shine brightly, according to Cooke. Mars will appear close to the moon, with a reddish glow, while Mercury and Uranus will appear dimmer and best viewed through binoculars.