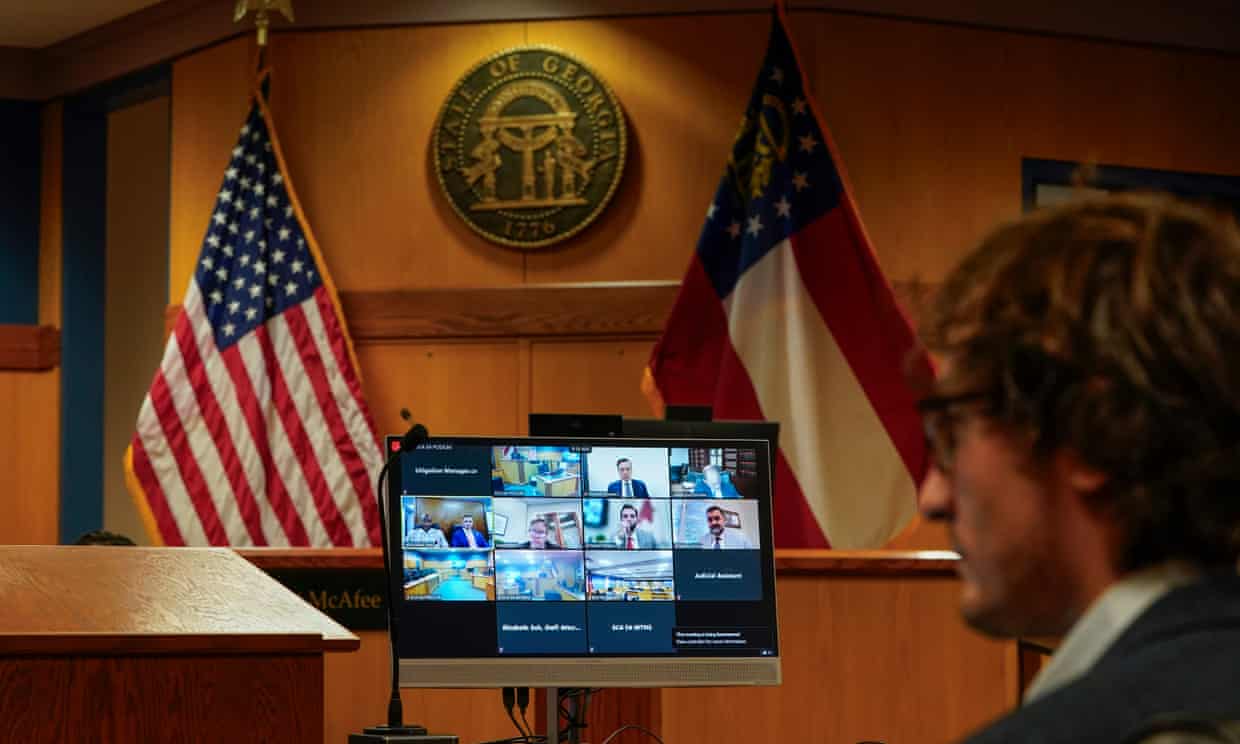 Fulton county prosecutors in Georgia have approached several defendants about plea agreements in the sprawling criminal racketeering case dealing with Donald Trump's efforts to overturn the result of the 2020 election, the Atlanta Journal-Constitution reported on Tuesday.
Plea agreements are common in such cases accusing defendants of violating the Racketeer Influenced and Corrupt Organizations (Rico) Act, where prosecutors will often try and get individuals at the lower level of a criminal enterprise to "flip" and assist the prosecution in exchange for a lighter sentence or immunity. The district attorney's office has already reached immunity plea agreements with at least half of the fake set of electors in Georgia.
Michael Roman, the head of election day operations for the Trump campaign in 2020, rejected a plea agreement, a person involved in his defense told the Atlanta Journal-Constitution. One of his lawyers told the paper that his legal team had sought to negotiate for dismissal of the charges against him in exchange for truthful testimony. An attorney for Roman did not immediately respond to a request for comment.