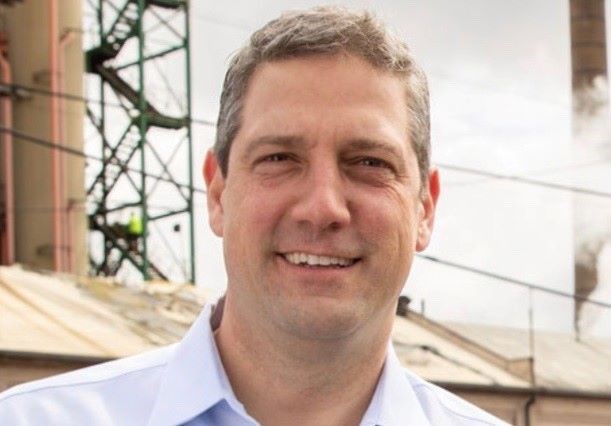 U.S. Rep. Tim Ryan blasted the top House Republican as immature on Wednesday, after GOP lawmakers criticized the reinstatement of a blanket mask mandate in Congress.
The Ohio Democrat's comments came after Congress' attending physician directed House officials to wear face coverings but issued only a recommendation for the Senate. The Centers for Disease Control and Prevention this week called on Americans, regardless of vaccination status, to don masks inside if they live in areas with substantial or high transmission of the virus.
The agency previously said people who got the jab could ditch masks, but health officials have renewed the guidance as cases of the delta variant climb across the country — particularly in states with low vaccination rates.
House Minority Leader Kevin McCarthy spoke at length against the new requirement Wednesday, accusing Speaker Nancy Pelosi and physician Brian Monahan of following bad science.