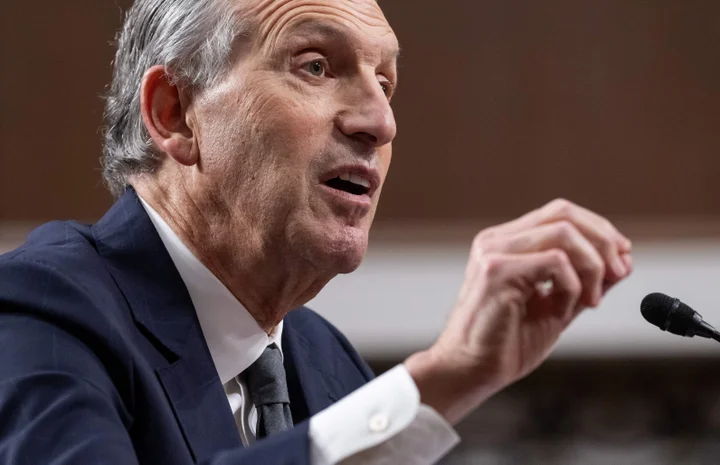 Starbucks co-founder and former CEO Howard Schultz squared off with Sen. Bernie Sanders (I-Vt.) and Senate Democrats on Wednesday in a high-profile hearing about union-busting allegations against the coffee chain.
Sanders began the hearing by saying Starbucks had waged "the most aggressive and illegal union-busting campaign in the modern history of our country" over the past 18 months.
"That union-busting campaign has been led by Howard Schultz ... who is with us this morning only under the threat of subpoena," Sanders added.
Throughout the hearing Schultz ― who stepped down as Starbucks CEO last week ― denied the company had violated workers' rights, dismissing recent rulings by administrative law judges that found otherwise.