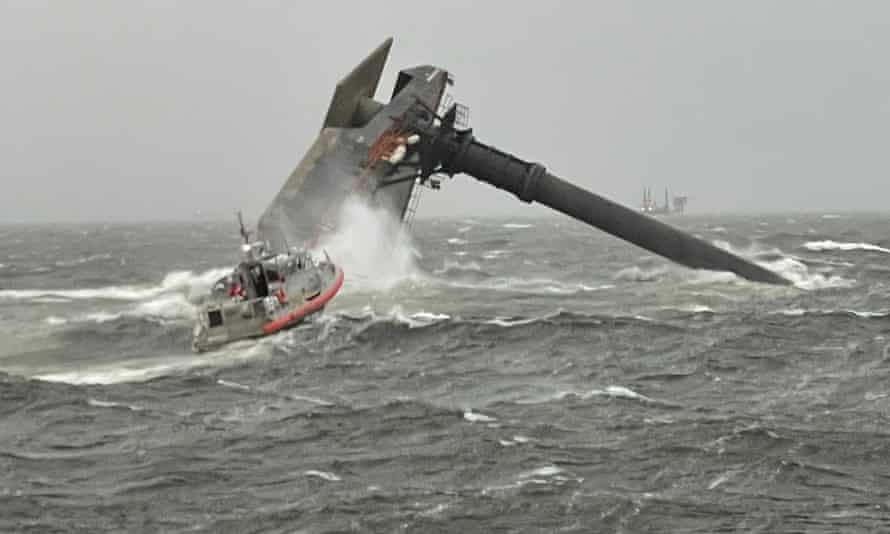 The US coast guard and multiple other boats have rescued six people from a commercial platform vessel that capsized off the coast of Louisiana in a sudden and severe storm on Tuesday night and are still searching for more, the agency said on Wednesday.
The coast guard vessel Heartland said in a statement at around 8pm on Tuesday that it and several other vessels responded to an area of the Gulf of Mexico south of Grand Isle after the 129ft Seacor Power overturned. A search plane also flew in to assist.
"There was a microburst of weather that came through the area at the time of the incident," coast guard petty officer 2nd class Jonathan Lally said.
"I don't know whether that that was the cause, but we can say is that inclement weather did hit the area at the time."
A search by air and sea was ongoing on Wednesday, he said.