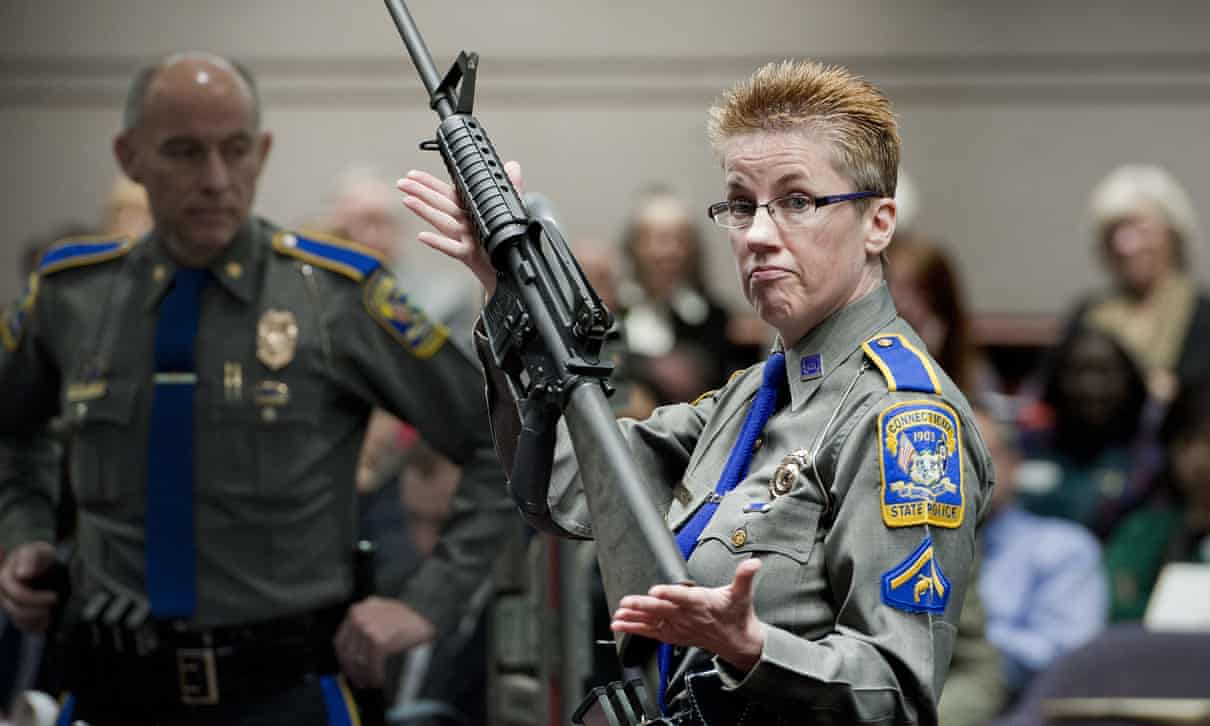 The manufacturer of an assault rifle used to kill 20 schoolchildren and six adults in the 2012 Sandy Hook massacre has offered $33m to settle lawsuits from the families of nine of the victims.
If accepted, the proposal by Remington would mean each of the families would receive $3.66m, substantially less than the sums they were seeking. In a February court filing, lawyers estimated the wrongful death claims likely totalled in excess of $225m, rising above $1bn with punitive damages.
An attorney for the families, Josh Koskoff, said the families "would consider their next steps" in response to the offer by Remington, an Alabama-based company that was one of the nation's oldest, largest and best-known gun manufacturers before filing for bankruptcy in 2018.