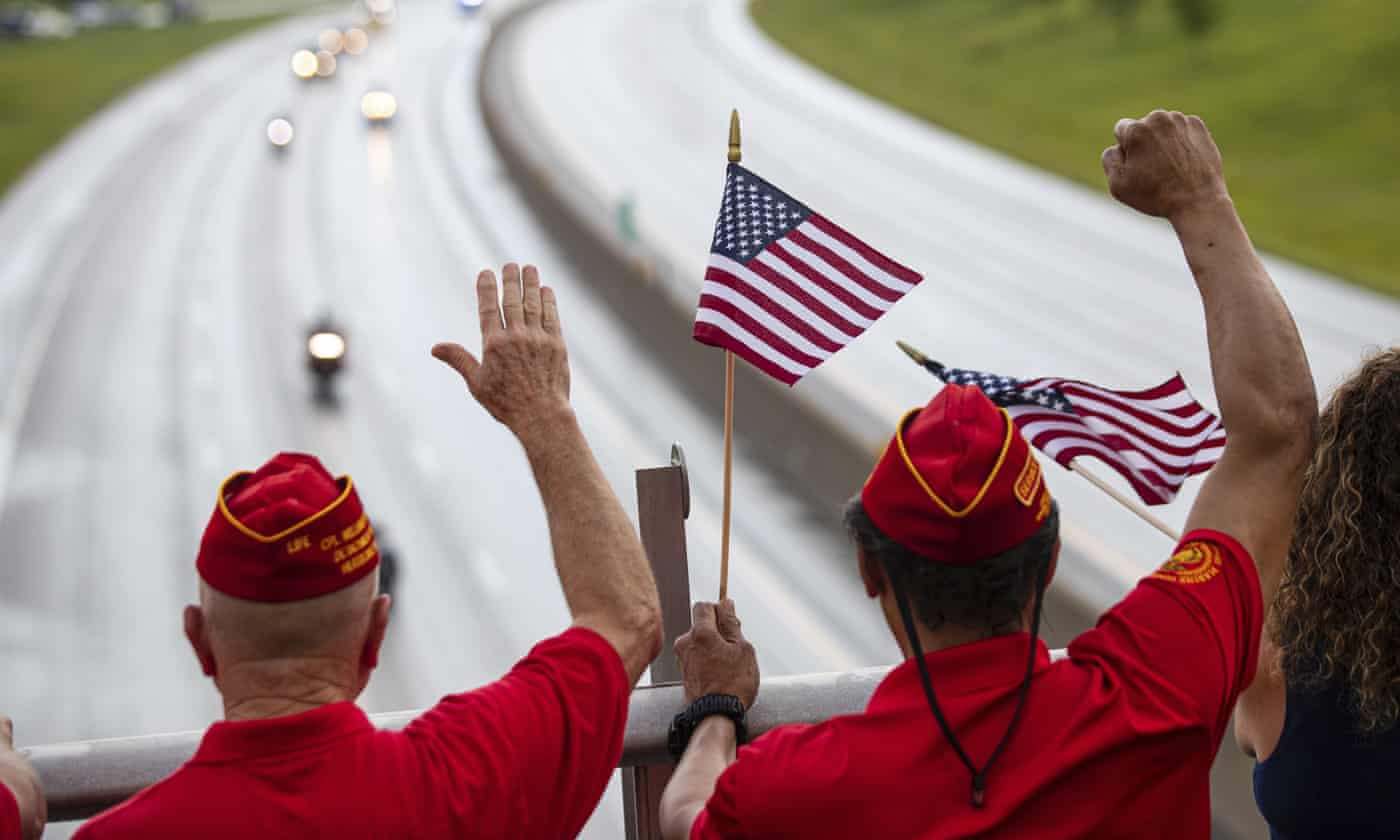 The last remaining Medal of Honor recipient from the second world war will lie in state at the US Capitol, West Virginia senator Joe Manchin announced at a memorial on Sunday where the late marine was remembered for his courage, humility and selflessness.
"He never quit giving back," Manchin said of Hershel W "Woody" Williams. That included raising money for gold star families – immediate family members of fallen service members – with an annual motorcycle ride.
"It's raised hundreds of thousands of dollars," Manchin said. He joked that the annual ride would not "be stopping, because Woody would come after me in a heartbeat".
Manchin, a Democrat, said he would miss Williams' phone calls, noting how the military veteran would always give him directions and to-do lists. "I'll miss him telling me how I'm supposed to vote," Manchin said. "And when I didn't, how I made a mistake."