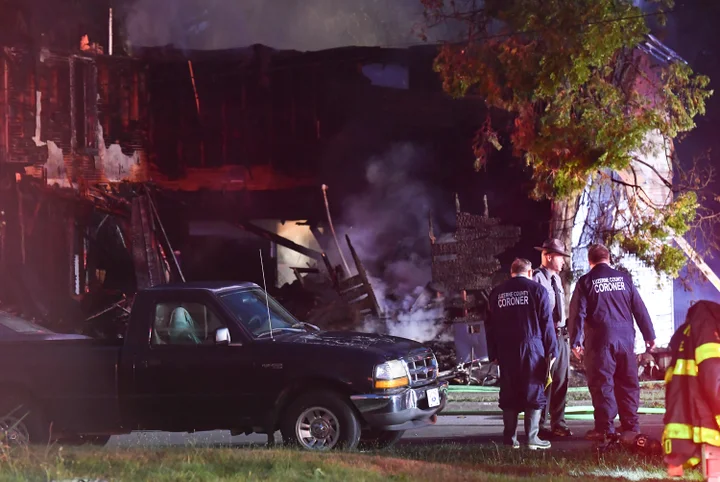 Fire tore quickly through a house in northeastern Pennsylvania early Friday morning, killing seven adults and three children and horrifying a volunteer firefighter who arrived to battle the blaze only to discover the victims were his own family, authorities said.
The children who died were ages 5, 6 and 7, Pennsylvania State Police said in a news release, while the seven adults ranged from their late teens to a 79-year-old man. Autopsies were planned for this weekend.
Harold Baker, a volunteer firefighter in the town of Nescopeck, said the 10 victims included his son, daughter, father-in-law, brother-in-law, sister-in-law, three grandchildren and two other relatives. He said his two children and the other young victims were visiting their aunt and uncle's home for swimming and other summertime fun.
He said 13 dogs were also in the two-story home, but didn't say if he knew whether any survived.