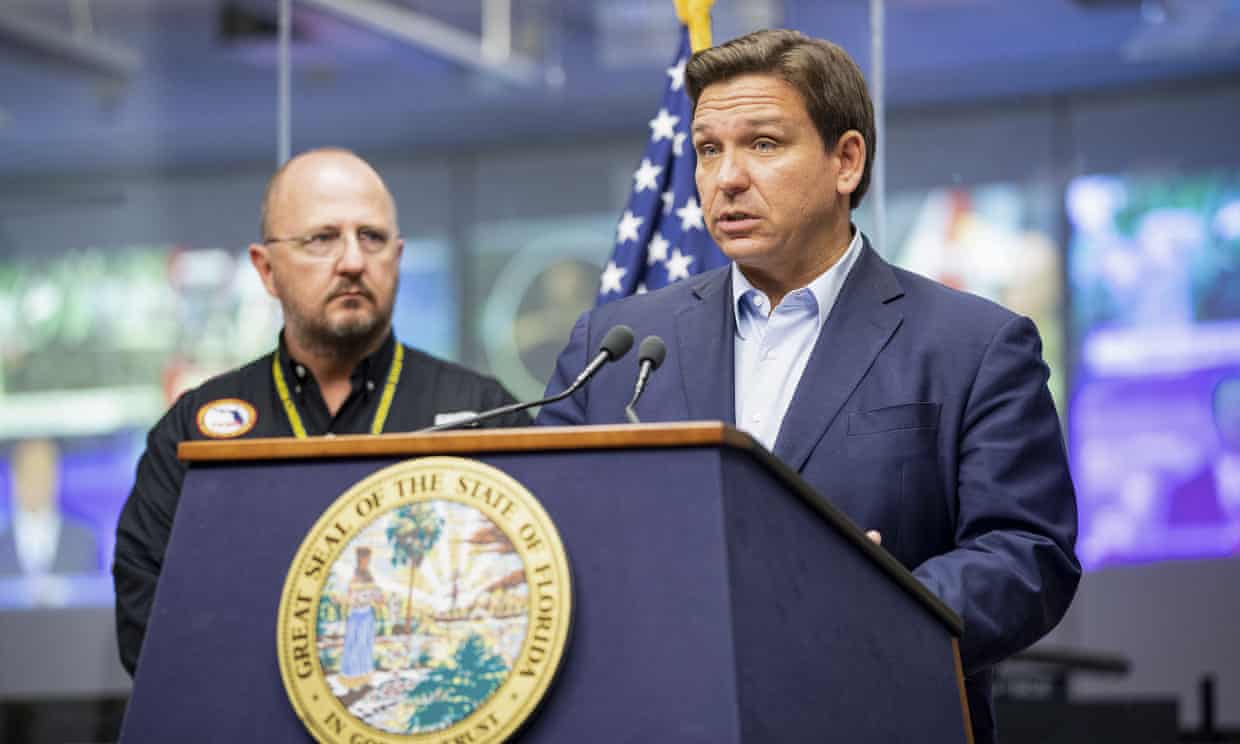 As Hurricane Ian has devastated parts of Florida, the national political spotlight in America has shone brighter than ever on Ron DeSantis, the Republican governor, rising star of the hard right and probable presidential contender in 2024.
Since his election in 2018, DeSantis has made his name as a ruthless culture-warrior, a Trump ally but also perhaps his most serious rival.
DeSantis has embraced an extremist agenda on everything from immigration to election integrity, positioning himself as Trumpist on policy but more mainstream on personality and temperament. He has championed "don't say gay" legislation in Florida schools and this month used taxpayers' money to send a planeload of migrants from the southern border in Texas to Massachusetts, a Democratic-run state.