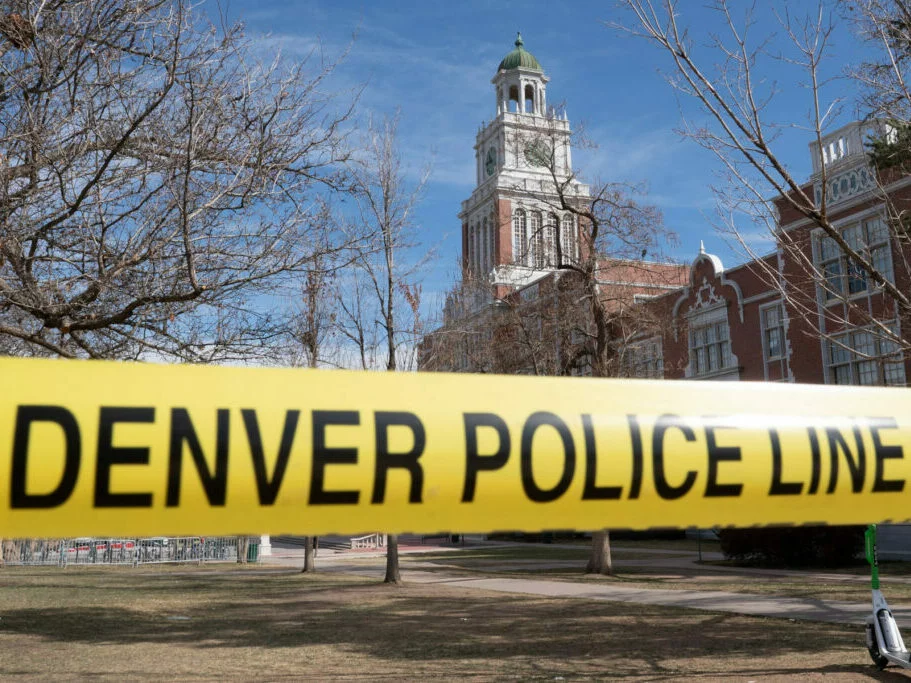 Two school administrators at Denver's East High School were shot by a 17-year-old student Wednesday morning, police said. As of that afternoon, one of the victims was undergoing surgery and the second was in stable condition at a hospital.
No other injuries were reported, according to Colorado Public Radio/Denverite.
Police say they were still looking for the student, who has been identified as Austin Lyle. His vehicle was found in Park County, about 115 miles from Denver.
Emergency responders received calls of the shooting at around 9:50 a.m., according to Denver Police Chief Ron Thomas and other officials during a news conference at around 11 a.m. local time.
Local paramedics were already at the school treating another student who was suffering an allergic reaction. Those paramedics were able to begin treating the two injured administrators quickly.