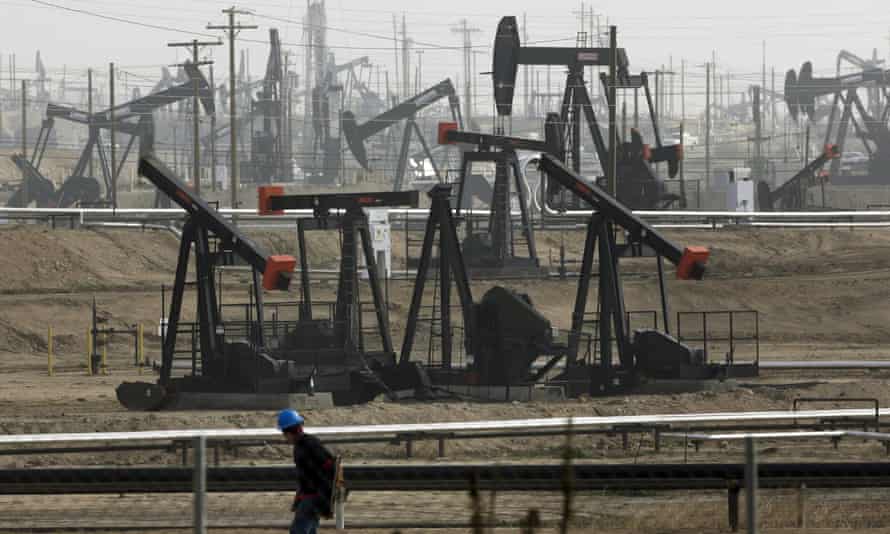 California's governor has moved to ban new fracking permits by 2024 and halt all oil extraction by 2045.
California, the most populous US state, produces the third largest amount of oil in the country. It would be the first state to end all extraction.
Gavin Newsom's executive order, issued on Friday, paves the way for the state to stop issuing new fracking permits within the next few years, giving California's Department of Conservation, which regulates the oil and gas industry, until 2024 to draft a mandate. The order also directs the California Air Resources Board to evaluate how to enact a ban on all extraction over the next 25 years.
The agency will study the environmental and health benefits of ending oil extraction, and determine how to mitigate the effect on local economies.
"The climate crisis is real, and we continue to see the signs every day," Newsom said in a statement. "I've made it clear I don't see a role for fracking in that future and, similarly, believe that California needs to move beyond oil."