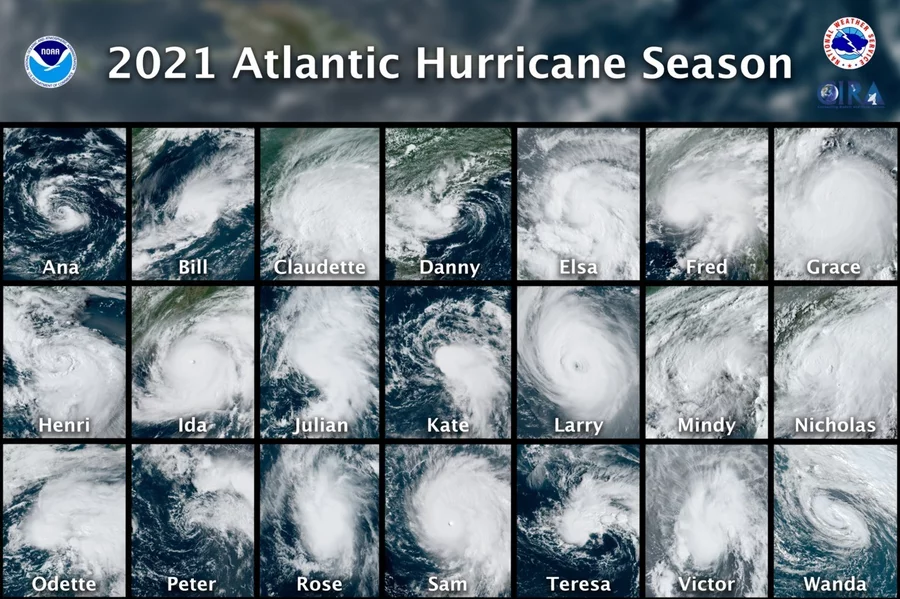 The 2021 Atlantic hurricane season is now officially over, ending a period in which eight storms smacked into the U.S. coast. With 21 named storms, 2021 ranks as the third most active year in history, according to the National Hurricane Center.
Here are some of the things that set the 2021 season apart:
Storms inflicted deaths and expensive damage
While repairs and recovery efforts are ongoing, the 2021 Atlantic season will likely go down as one of the most expensive in history. Hurricane Ida alone accounts for more than $60 billion in damages — making it one of the five most costly U.S. hurricanes on record since 1980, according to the National Oceanic and Atmospheric Administration.
Ida hit Louisiana as a Category 4 hurricane with a dangerous storm surge and strong winds, and it remained dangerous and destructive for roughly 1,000 miles, as it brought catastrophic flooding to the mid-Atlantic.